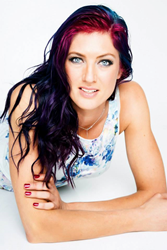 Enhancing the experience of wellness, beauty, skin health and artful ageing!
KEW, Australia (PRWEB) February 22, 2018
The Australian and New Zealand Senior Therapist of the Year award has been presented to Pia Kynoch, owner and principal therapist at Verve Skin Beauty Wellness of Kew, in the latest annual Dermaviduals Clinic Awards, with the clinic also taking home second place in the Consumer's Choice Award category. The German-based skincare company, which is a leader in corneotherapeutic skin care, hosts the Clinic Awards annually.
Verve's clinic leader Kynoch has more than two decades of experience in dermal skin therapies, and also draws on her training in an extensive range of holistic therapies that promote wellness. The Melbourne clinic, one of 250 centres that represent Dermaviduals throughout Australia and New Zealand, was also awarded a Highly Commended 2nd place for Consumer's Choice Excellence in Skin Correction Award category.
Says Ms Kynoch: "I am so very proud to be leading Verve Skin Beauty Wellness. Our very talented team is guided by our mission of exceptional service, education and nurturing care, and together we are constantly growing and evolving Verve's culture to support our clients to transform and enhance the experience of wellness, skin health and artful ageing."
"Our experience and complete understanding of the beauty, skin and wellness industries allow us to focus on delivering what each and every client needs and deserves with our extensive and effective range of in-clinic and home care. Clients love that we offer profound healing connections that go deeper than just skin by incorporating meditation, breath work, sound bowls and reiki into our treatments."
Simone Vescio, Managing Director of Dermaviduals, said that "these two Dermaviduals Clinic Awards are a worthy recognition and celebration of the innovative, diverse, passionate, skillful and dynamic group that Verve has."
Kynoch describes Verve as "a unique hybrid of energetic and science-based therapies" that offers treatments using the Dermaviduals corneotherapeutic skin care range, which is world renowned for manufacturing active skin care systems using only pure ingredients. Verve's team are experts in corneotherapy, which "is an innovative and progressive skin treatment methodology that respects the outer layers of your skin by preventing or reducing structural inflammation," says Kynoch, who explains it has been a game-changer for her and her clients, and is one of the few ranges globally recognised to work with oncology patients and those with the most sensitive skins. "As representatives of Dermaviduals we are all about helping clients to reach a place where their skin, mind and body to work at their best. It is humbling to be acknowledged for our success in achieving this and we look forward to evolving and advancing even further."