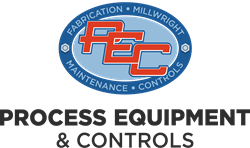 PEC and Snaxpo are a natural fit" said Ryan Loew, president. "In the hyper competitive snack food industry, Snaxpo is the premiere exposition where key leaders come to discover new ways to increase margins. PEC provides these businesses with a crucial edge in equipment manufacturing and maintenance
COVINGTON, Ga. (PRWEB) February 21, 2018
PEC is a 35 year old, Covington, Ga.-based business serving as a one-stop source for food industry customers who need design, installation, and fabrication of custom equipment, as well as expertise in plant maintenance and optimization.
"PEC and Snaxpo are a natural fit," said Ryan Loew, president. "In the hyper competitive snack food industry, Snaxpo is the premiere exposition where key leaders come to discover new ways to increase margins. PEC provides these businesses with a crucial edge in equipment manufacturing and maintenance to improve performance and profitability. For us, Snaxpo is the perfect venue to showcase our unique capabilities — and It's in our backyard, after all."
PEC representatives will showcase another key part of what makes the company stand out for clients—its employee-centered philosophy.
That is something attendees readily will see when they meet with our staff at Snaxpo," said Marc Harwell, senior project manager, PEC. "We are dedicated to finding the right prospective candidates so that we can respond to any request we might receive."
PEC spent more than $1 million on the employee side of the business. Within a year, they added 40 new team members. They also invested 75 percent in upgraded technology and the rest into new tools and machines.
In addition to inviting attendees to see the latest wave of tools and technologies, and the newest machinery up and running on the show floor, Snaxpo invites partners like PEC, because they are essential to ensure snack food producers achieve peak ROI from these substantial investments. Attendees can learn more about this turnkey operation and how the company manages projects from start to finish—all in house. Potential clients can also arrange onsite visits to the PEC facility just east of Metro Atlanta.
"We saw a great response from attending Snaxpo in prior years and are excited to be back at Snaxpo18," said Loew. "We are eager to speak directly with these food industry leaders, so that we can anticipate needs and advance to the next level for customers. It's that simple.
For additional information about PEC, visit the website at https://processequipmentandcontrols.com. If you would like to arrange a visit to the facility, please contact Dustin Karroffa, Vice President, Process Equipment Controls, (770) 487-1413, info(at)pecnow.com to set up a time. For additional information about Snaxpo 2018, visit the website at http://www.snaxpo.com.
About Process Equipment and Controls: Process Equipment and Controls is a Covington, Ga.-based original equipment manufacturing company that employees 70 professionals and serves customers both in the U.S. and abroad.