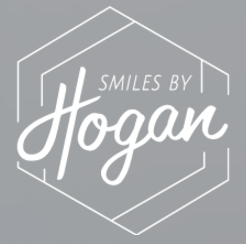 The art of cosmetic dentistry is able to change a person's life.
NORTH CHARLESTON, S.C. (PRWEB) February 22, 2018
Well-respected dentist, Dr. Kevin Hogan, welcomes new patients in North Charleston, SC for cosmetic dentistry treatment without a referral at his Mt. Pleasant practice. Achieving successful outcomes for every patient according to his or her needs, Dr. Hogan considers bone structure, dental history, and a host of other traits that make each patient unique. Dr. Hogan strives to combine science and artistry into every treatment process.
One of the most requested services Dr. Hogan performs is orthodontia, especially with the Invisalign® clear braces technology. Invisalign utilizes plastic aligner trays to gently, but firmly, move the teeth into natural positions. The process offers discreetness, which is especially critical to professionals looking to avoid bracket-and-wire metal braces.
Teeth whitening is another popular option available through Dr. Hogan's Mt. Pleasant, SC, office. Unlike over-the-counter whitening products, Dr. Hogan can help patients achieve long-lasting, bright teeth quickly and safely. High-tech equipment and an extremely comfortable environment make the process even more attractive to people with yellowed or stained teeth.
Dr. Hogan also offers occlusal adjustments, porcelain tooth crowns, porcelain veneers, and porcelain fillings. Each solution is created using state-of-the-art equipment, tools, and software, and is based on a patient's preferred tooth shape and color, his or her facial dimensions, and other aesthetic aspects. "The art of cosmetic dentistry is able to change a person's life," says Dr. Hogan. "We are able to take debilitated dentition and bring that back to a beautiful smile that the patient can use with confidence."
Patients can make an appointment to talk with Dr. Hogan about cosmetic services such as teeth whitening or Invisalign in North Charleston, SC, by calling his Mt. Pleasant, SC practice at 843-639-5921.
About the Doctor
Dr. Kevin Hogan is a general dentist providing individualized care for patients in Mt. Pleasant, SC. Dr. Hogan is a graduate of the Indiana University School of Dentistry and has completed hundreds of hours of continuing education courses to stay contemporary with the latest dental technologies. In addition, he has also completed coursework with the Dental Organization for Conscious Sedation and has lectured at the University of North Carolina, Emory University, the Saginaw Valley University and AUA-American University of Antigua on head and neck anatomy and oral pathology. Dr. Hogan is a member of the American Dental Association, International College of Cranio-Mandibular Orthopedics, Academy of Laser Dentistry, International Association of Physiologic Aesthetics, Institute for Advanced Laser Dentistry, DOCS (the Dental Organization for Conscious Sedation), International Congress of Oral Implantologists and the South Carolina Dental Association. He is also a past member of the American Straight Wire Orthodontic Association, Maxillofacial Orthopedic Growth and Development, the American Academy of Pediatric Dentistry and the Functional Orthodontic Society. He and his team are dedicated to providing exceptional oral care to patients through personalized treatment plans. To learn more about the services offered by Dr. Hogan, please visit his website at http://www.smilesbyhogan.com or call 843-639-5921.