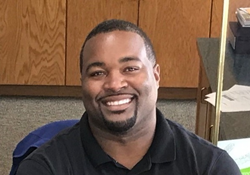 VICKSBURG, Miss. (PRWEB) February 22, 2018
Dr. Jonathan C. Nash has joined his father, Dr. Kenneth Nash, as a dental provider who has the ability to bring efficiency, effectiveness, and comfort to patients through the use of BIOLASE® laser dentistry solutions. Specifically, Dr. Jonathan Nash recently attended training for and received certification in the use of BIOLASE iLase™ and Epic™ dental lasers.
The BIOLASE name has become synonymous with leading edge, minimally invasive laser gum therapy, which is critical to Nash Family Dentistry patients experiencing the realities of gum disease in Vicksburg, Miss. BIOLASE lasers bring more precision and peace of mind to every treatment, offering those with one-time and chronic periodontal issues better outcomes and dental experiences.
A small, portable diode laser, BIOLASE iLase can be held in the dentist's hand. It focuses intense laser pulses through its tip to deliver precise treatment wherever necessary. Not only does it enable dentists like Drs. Nash to have complete freedom of movement, but it also reduces the need for wires. Similarly, the BIOLASE Epic is also a diode dental laser. It can be utilized for laser gum therapy situations, whether surgical or minimally invasive.
When used in combination and with other BIOLASE-based protocols and tools, Drs. Nash can ensure that their patients get the laser dentistry advantages. These include, but are not limited to:

Faster healing time
Lowered discomfort
Faster and fewer appointments
Those interested in making an appointment with Dr. Jonathan Nash or Dr. Kenneth Nash are invited to contact Nash Family Dentistry at 601-634-1812. In addition to helping their community with treatment for gum disease in Vicksburg, Miss., Drs. Nash also perform general and cosmetic dentistry procedures at their contemporary, family-friendly office.
About the Practice:
Nash Family Dentistry is a general practice offering personalized dental care for patients in Vicksburg, Miss. Dr. Kenneth Nash, Dr. Jonathan Nash and their team provide patients with the latest in dental technology in a comfortable and welcoming environment. Drs. Nash offer a variety of services including laser dentistry, dental implants, and cosmetic dentistry services, among others. To learn more about the services offered at Nash Family Dentistry please visit the website at http://www.vicksburgdentist.com or call 601-634-1812 to schedule an appointment.