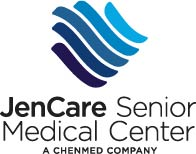 This bus will make an incredible difference in the lives of our residents, enabling them to remain mobile and maintain their social independence.
ATLANTA (PRWEB) February 20, 2018
The public is invited to join National Church Residences staff and residents for a Ribbon-Cutting Ceremony on Friday, February 23, 2018 at 11 a.m. at Lakewood Christian Manor located at 2141 Springdale Road, SW, Atlanta, GA 30315 in celebration of a wheelchair accessible bus donated by JenCare Senior Medical Center.
"We're thankful for the generous wheelchair accessible bus donation from JenCare to our Lakewood Christian Manor property," said Jeff Wolf, National Church Residences Senior Vice President of Philanthropy and Mission Impact. "This bus will make an incredible difference in the lives of our residents, enabling them to remain mobile and maintain their social independence."
"We so appreciate the priority National Church Residences gives to helping seniors stay active," notes Susan Schayes MD, MPH, FAAFP, Atlanta Market Lead and National Director of Primary Care for ChenMed. "Our doctors constantly encourage the seniors we are blessed to serve to keep doing many activities they enjoy, and to leverage courtesy transportation whenever needed for fun and fellowship. We're delighted that the van we're donating will help bring smiles to so many Lakewood Christian Manor residents for years to come."
Lakewood Christian Manor is one of eight National Church Residences communities in Atlanta, and provides a home for 250 seniors.
The bus seats 15 passengers, has a wheelchair lift, and is handicap accessible. The senior-friendly bus will provide residents with safe and reliable transportation to the grocery store, pharmacy, post office, bank, and social events around town.
The dedication festivities will include refreshments, giveaways, a photo booth, and balloon artist.
To learn more about the event, please contact Sojourner Marable Grimmett, Director of External Affairs, Atlanta Region for National Church Residences at (404) 783-3522 or sgrimmett(at)nationalchurchresidences(dot)org.
For information about JenCare, or its parent company, ChenMed, please contact Jim Brown, ChenMed Director of Public Relations and Community Affairs at (305) 310-7214 or james.brown(at)chenmed(dot)com.
About National Church Residences
National Church Residences serves more than 42,000 seniors through its array of housing and health care services. The not-for-profit organization is driven by a vision of advancing better living for all seniors, enabling them to remain home for life. With 330 communities in 27 states and Puerto Rico, it is the nation's largest not-for-profit provider of affordable senior housing and the largest employer of service coordinators. It also offers residential senior communities, home and community-based services, and permanent supportive housing for the formerly homeless and disabled.
About JenCare
For seniors most in need of care, high-quality health care is too often beyond reach. JenCare Senior Medical Center operates 26 medical practices in five states. Part of the ChenMed family of companies, JenCare brings concierge-style medicine – and better health outcomes – to the neediest populations. The value-based care provider serves seniors primarily with low-to-moderate incomes, most managing multiple chronic conditions.
JenCare's (ChenMed's) mission is to honor seniors with affordable VIP care that delivers better health. To do that, JenCare relies on innovative technology and a talented, resourceful and compassionate team of providers.
Founded by Dr. James Chen, a Taiwanese immigrant and cancer survivor, ChenMed operates more than 40 medical centers in Florida, Georgia, Illinois, Louisiana, Kentucky, and Virginia. Well known ChenMed brands include Chen Senior Medical Center, Dedicated Senior Medical Center, and JenCare Senior Medical Center.