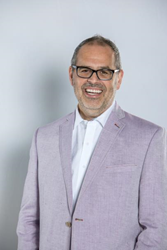 Our Industry is drowning in data, we can change that data into wisdom.
RALEIGH, N.C. (PRWEB) February 21, 2018
Phil Fegan joins Privis Health as Chief Information Officer and one of several new senior executives to form its next generation leadership team.
Mr. Fegan has over 30 years of healthcare experience holding positions in payer companies, hospital institutions, medical groups, healthcare operations as well as in Information Technology. Utilizing the wisdom gained from all aspects of the healthcare systems, both in the United States as well as the United Kingdom, enables Phil to provide innovative health care technology solutions across the continuum of care.
"We are extremely pleased to have Mr. Fegan on the Privis Health team. Phil has deep experience in designing and implementing care coordination and population health systems as well as the ability to tie technology to care delivery in a meaningful way. Too often, the mission of the care delivery team is held hostage by HIT systems, Phil has the insight to lead systems development in a way that puts the mission and usability first while maintaining system ingenuity and integrity. Hans Kastensmith CEO Privis Health"
More about Phil
In his role at Privis Health, Mr. Fegan is responsible for working with the clinical teams to understand the developing needs of the population health landscape, and then translating those needs into functional requirements for the development team. Mr. Fegan will also utilize his extensive background in population health, along with the clinical team and key clients, in the development of the longer-term product roadmap for the company.
Prior to joining Privis Health, Mr. Fegan worked as CIO for both P3 Health Partners and DaVita Healthcare Partners, both large organizations that managed Medicare Advantage populations in a full risk environment. In his role as CIO Mr. Fegan was responsible for the development of a technology roadmap that would continue to build on the foundation of empowerment for both the care team, and the patients they served. In the United Kingdom Mr. Fegan worked at Standard Life Healthcare and the British United Provident Association in both operational and technical roles.
Mr. Fegan completed his education in the UK before immigrating to the United States in 1997. He is married, with three daughters and lives in Las Vegas, Nevada.
"I am so proud and excited at being accepted into the Privis Health family! Our industry is drowning in data, working on a product that can translate the data into wisdom, and then presenting it to the extended Care Team will make a significant difference in patient care – I want to be part of that!" Phil Fegan CIO Privis Health
ABOUT Privis Health
Privis Health is a leading provider of innovative data-driven population health programs and technology rich services that enable healthcare providers to deliver high quality efficient care to their patient populations.
Our scalable, cloud-based platform empowers healthcare providers to better manage risk, while achieving their operating and performance goals as they transition from fee-for-service to value based reimbursement.
In addition, we assist with the design, implementation and expansion of population health programs, while sharing in the accountability for the success of these initiatives. The Privis team has deep experience with a programmatic approach to provide strategies on service models, organizational transformation, quality improvements and learning health system activities.
Offerings include care management, care coordination, transitions of care, chronic care management, and complex CCM programs working in tandem with patient engagement and placement services. We provide a tool kit of evidence-based chronic disease and socio-behavioral assessments that drive the creation of a dynamic shared care plan.
Our gaps-in-care offering captures important variances in care, such as preventive care, community resources, and guides interventions to assist the patient in achieving better outcomes and appropriate interventions
For further information, please contact Privis Health
Contact Sindy Von Bank
Telephone 1-888-533-9490
Email svonbank(at)privishealth(dot)com
Website http://www.privishealth.com