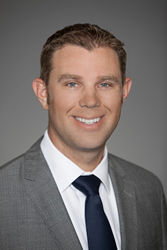 NASHVILLE, Tenn. (PRWEB) February 21, 2018
Award-winning dental consulting company, Progressive Dental Marketing (PDM), brings another insightful and educational continuing education course to dental practitioners and their teams February 16-17, 2018 in Nashville, TN. The nearly 50 attendees, made up of 12 practices from across the U.S., included oral surgeons, periodontists, and dentists. During the two-day Catalyst event, guests learned how strategic dental marketing can earn them high-dollar niche cases and retain valuable patients.
Catalyst practice growth training seminars provide dental clinicians and their staff with the tools they need to attract and retain high-dollar, fee-for-service patients. Through relevant, in-depth teaching, led by PDM's CEO, Bart Knellinger, attendees learned about dental marketing strategies and customized practice goals designed to increase the bottom line and drive and retain more case-specific patients.
Over the two-day event, Knellinger lectured on current trends in dentistry, practice growth strategies, and the psychology of patient influence. Attendees also learned the importance of building their practice value by identifying and evaluating their practice's strengths, weaknesses, opportunities, and threats in hands-on consulting sessions. The course also covered dental marketing mistakes and how to create personalized strategies to define their unique patient experience and attract the right kinds of patients through their dental websites, online marketing, and communication with patients.
"Intensive and tailored plans for each practice based on their goals and their situations! Gerritt and Bart really know what they are doing! Our website now rocks, and we expect that our practice will go to the next level with some of their tactics," said Dr. Paul Anderson, an Oral Surgeon in Peachtree City, GA, who attended the event.
Catalyst awards attendees with 12 CE credits recognized by the ADA and AGD. Course packages include course materials, a complimentary VIP cocktail reception, and a private practice analysis with Knellinger. Those interested in learning about the next Catalyst event or the dental consulting and marketing services provided by Progressive Dental Marketing can call 727-286-6211 or visit http://www.progressivedentalmarketing.com  to schedule a complimentary dental marketing consultation.
About the Company
Progressive Dental Marketing (PDM) is a one-stop consulting firm specializing in marketing and promoting dental professionals through individualized marketing campaigns, practice development, continuing education, advertising and more. PDM has become one of the fastest growing companies in the industry, due to constant innovation, growth and long-term client retention, and ranked on the Inc. 5000's list of fastest growing private companies in America in 2016, and on the Inc. 500's list in 2014 and 2015. The company has partnered with some of the largest dental organizations in the country, and continues to offer its full-range of services to dental clinicians around the world. For more information about Progressive Dental Marketing please visit the website at http://www.progressivedentalmarketing.com  or call 727-286-6211 to schedule a complimentary dental marketing consultation.