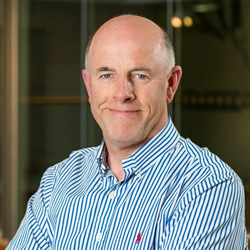 "I'm delighted with our partnership with The Acheson Group. Together we offer an invaluable service with solutions that proactively prepare businesses, allowing them to react quickly and efficiently when a recall strikes."
LONDON and NEW YORK and LOS ANGELES (PRWEB) February 20, 2018
Marketpoint Recall is extending its network of subject matter experts to include The Acheson Group. This partnership was formed to minimize damage from increasing product recalls in the food and beverage industry. TAG's expert consulting services are delivered by a team of advanced food safety professionals who assist companies from all over the world – from farms to retail and food service.
With risks on the rise, the Food & Drug Administration (FDA) has increased scrutiny over quality control. In fact, the number of FDA warning letters, the majority of which were issued to food and beverage companies, skyrocketed from 1,720 to more than 14,000 between 2011 and 2016, according to the FDA's own annual enforcement data.
Marketpoint Recall and The Acheson Group (TAG) will assist companies before, during and after a crisis to minimize damage. In any stage, this partnership provides organizations with rapid response support, consulting and a dedicated team to navigate the entire process.
Product recalls can be one of the most detrimental events for a company and can carry overwhelming consequences for both its customers and the brand. All of them share one common factor - not being ready. It is imperative for companies to be proactive to avoid these disasters. And when unavoidable, they must be prepared to respond immediately to reduce potential calamities.
"I'm delighted with this partnership with TAG. Together we offer an invaluable service with solutions that proactively prepare businesses, allowing them to react quickly and efficiently when a recall strikes," says Peter Gillett, CEO. "TAG has huge experience in its field, and Marketpoint Recall is in a prime position to deliver this expertise on a global basis."
To request a digital brochure about the MarketPoint Recall/TAG program, please email Sarah Labban Slabban@mktpoint.com or submit a Contact Us form.
About The Acheson Group (TAG)
The Acheson Group (TAG) is a global food and beverage safety consulting company comprised of advanced food safety professionals who assist companies from all over the world - farms to retail and food service. TAG's mission is to provide comprehensive and customized solutions to assist with managing operational efficiency and risk control, brand reputation and complying with current and new regulations. Should a problem arise with regulators, recalls or quality issues TAG has a rapid response hotline and a skilled team strategically located near client locations who are ready to assist. For more information visit the website.
About Marketpoint Recall
Marketpoint Recall has more than 35 years of international experience. Over the years, the channels and processes have been developed and are in place to cater to a wide range of industries. The Marketpoint Recall team is on hand to guide businesses through a recall process, working as an extension of the business to reach the best possible solution. The company's capabilities to handle the recall across geographical and language barriers is what sets it apart from other companies. Visit the website for additional information.
Media/Analyst Contact
Elizabeth Fairleigh
thE Connection, Inc.
404.874.4562
Elizabeth(at)EConnectionPR(dot)com