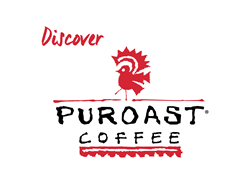 Puroast leads the way in wellness.
WOODLAND, Calif. (PRWEB) February 22, 2018
Get a delicious start on March, National Nutrition Month, with Puroast Coffee®. It's not only the smoothest coffee you ever tasted, it's naturally rich in antioxidants to support immunity and it's low in acid — 70 percent lower than every other coffee brand. Puroast leads the way in wellness.
The art — and science — happens in the roasting. Puroast stands apart from all other coffee companies with its unique roasting process. Puroast roasts the way coffee growers have done for generations, for quality, not quantity, to get the best out of the bean.
Big name brands offer promises. Only Puroast offers proof. A U C Davis study confirms Puroast's traditional roasting methods produce a smooth brew with a natural sweetness and the flavor notes coffee lovers crave while releasing a wealth of potent antioxidants — seven times more antioxidants than green tea, just what your body needs to protect against cell damage. The study also declares Puroast to be the lowest acid coffee on the market. It's mellow to sip, easy on your system.That's wellness benefits you want backed by science you trust.
Health care professionals like Florida gastroenterologist Marina Kaufman trust Puroast, too. "I can't say enough great things about Puroast!" she says. "I recommend this coffee to patients who like coffee and suffer with GERD and gastrointestinal issues."
For National Nutrition Month, choose the only coffee that combines classic roasting with cutting edge research. Puroast has no additives, no extras and no empty promises. It's pure coffee with unparalleled health benefits to help you feel your best. Wellness starts with a cup of Puroast. Smooth, rich, low acid and high antioxidant, it's the coffee that keeps its "Feel Better, Not Bitter"™ promise.