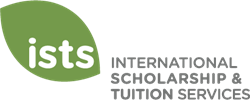 We are committed to supporting our clients' overall mission for their program and are always pursuing new ways to engage students by enhancing the higher education experience for learners of all ages and at all stages
NASHVILLE, Tenn. (PRWEB) February 21, 2018
International Scholarship and Tuition Services, Inc. (ISTS), an industry leader in scholarship and tuition assistance program management, is dedicated not only to providing clients with comprehensive program administration but also to offering guidance, support and educational resources to students.
Today, ISTS announced expansions to two of the company's key student-focused initiatives: financial literacy and tuition discounts.
ISTS partnered with Great Lakes Higher Education Corporation & Affiliates - a nonprofit corporation who shares ISTS' mission of enhancing lives through higher education - to launch a co-branded version of their financial literacy product, GradReady, earlier this month.
ISTS GradReady is a free, interactive website created specifically to help students learn how to plan for debt, make financially sound decisions during and after college and successfully navigate student loan repayment as part of their overall financial health.
Over the past year, ISTS has also grown its network of educational partners that offer reduced tuition rates and other negotiated benefits – such as free transfer credit evaluation – to participants of programs managed by ISTS. The ISTS Tuition Discount Network, originally established in October 2015 with 35 schools, now consists of more than 70 academic institutions including public universities, vocational schools and for-profit colleges.
To further enhance its offerings to students, ISTS is actively pursuing partnerships related to career advising and textbook discounts.
"We are committed to supporting our clients' overall mission for their program and are always pursuing new ways to engage students by enhancing the higher education experience for learners of all ages and at all stages," said Tiffany Turner, ISTS' Director of Client Relationships.
###
About International Scholarship and Tuition Services, Inc. (ISTS)
Founded in 1985, International Scholarship and Tuition Services, Inc. provides comprehensive scholarship, grant, tuition assistance and tuition reimbursement program management. ISTS is a 100% women-owned company, focused on offering cutting-edge technology and sustainable solutions to corporations, foundations, associations, unions and other scholarship-granting organizations worldwide. For more information about ISTS, visit http://www.applyISTS.com.