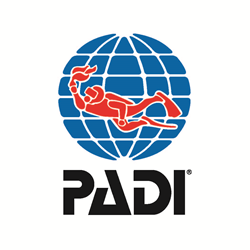 (PRWEB) February 21, 2018
WHAT: Thousands of divers around the world will join together in celebration of the fourth annual PADI Women's Dive Day, presented by PADI® (Professional Association of Diving Instructors®).
WHO: PADI Dive Centers and Resorts, industry icons and divers all across the globe – including women and men – will take part in hundreds of community events that empower and inspire divers of all ages to become lifelong participants in the sport.
WHY: This global initiative honoring female scuba divers invites people of every demographic and skill level to come together and explore the extraordinary underwater world on one common day, ultimately encouraging more advocates for our ocean. For the fourth consecutive year, PADI Women's Dive Day will further strengthen and support the female dive community through a day of fun, adventure and camaraderie. For those who aren't already PADI-certified divers, PADI Women's Dive Day provides unique opportunities to learn to dive and meet new dive buddies.
WHEN: Saturday, July 21, 2018
WHERE: Events will take place around the world. In 2017, PADI Dive Centers and Resorts hosted 884 events across 85 countries in celebration of PADI Women's Dive Day. Highlights included everything from cocktails and dive cruises in Australia, fundraisers for women in diving in the USA, underwater cleanups in Singapore, diving with marine biologists in Italy, to exclusive course offerings and scuba certifications in Turkey, the Maldives, the Philippines and more. Visit https://youtu.be/eiGQqwINIAk for a sneak peek at PADI Women's Dive Day 2018 and PADI.com for updates on events near you.