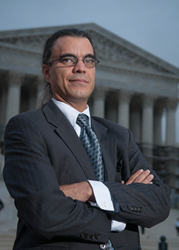 The laws that govern divorce are complex and changing, and having an attorney to assist you in navigating the laws and procedures involved in a divorce is invaluable.
CHICAGO (PRWEB) February 22, 2018
Divorce is, unfortunately, common in our society. "However, once couples decide to divorce, many are unaware of what the next steps are," said attorney Phillip Brigham, founder of the Law Office of Phillip Brigham, LLC.
When divorce is imminent, Brigham lists the following ten tips:
No. 1: Copy documents. In order to make a realistic assessment of one's case, the attorney will need information regarding income, finances, debt and property ownership. "Ensuring that you have copies of documents related to these issues is essential for any divorce proceeding," stressed Brigham.
No. 2: Prepare a realistic budget. In any divorce, expenses for both parties will increase. "This is a simple fact of going from a single household to two different households," stated Brigham. "Knowing how much money you need each month is crucial."
No. 3: Inventory household and family possessions. One of the main issues in a divorce case is the division of marital property. "This is not limited to a house or condo, called 'real property,' but may include everything else you own, 'personal property.' As a general rule, all property acquired after a marriage, whether real or personal, is marital property," noted Brigham.
No. 4: Make a realistic assessment of earning potential. Since a divorce increases expenses for both parties, it is exceedingly important that one consider how much they are earning, and how much they can expect to earn.
No. 5: Determine spouse's earnings. "Many court rulings in a divorce case are dependent on what both you and your spouse earn," added Brigham. "In Illinois, for instance, these are used in calculating maintenance (formerly known as alimony) and child support."
No. 6: Start to build a nest egg. Start saving early in the process. "This will be necessary not only to hire an attorney early on, but also to ensure that you are able to pay bills that will arise when the one household becomes two," claimed Brigham.
No. 7: Examine one's own credit history. "Knowing your credit history will help both you and your attorney determine how to proceed," said Brigham.
No. 8: Determine how to manage debt. "Once you have examined your credit history, and determined any outstanding debt you may be facing, you can use that knowledge to plan for future debt management," advised Brigham.
No. 9: Put children at the top of the agenda. In any divorce case involving children, one should seriously consider what is best for the children. Children of divorcing parents often find themselves in the middle of a fight, and this can negatively impact them in the long-term.
No. 10: Consult with an attorney. "The laws that govern divorce are complex and changing, and having an attorney to assist you in navigating the laws and procedures involved in a divorce is invaluable," concluded Brigham.
About Phillip Brigham, Law Office of Phillip Brigham, LLC
Phillip Brigham has experience working with individuals facing criminal charges in both drug-related and violent crime, in civil and criminal cases that involve the Department of Children and Family Services, and in local and international divorce and child custody cases. Practice areas of the Law Office of Phillip Brigham include criminal defense/juvenile delinquency, Department of Children and Family Services cases, family law and international child abduction. For more information, please call (312) 360-1722, or visit http://www.phillipbrighamlaw.com. The law office is located at 53 West Jackson Blvd., Suite 1128, Chicago, IL 60604.
About the NALA™
The NALA offers small and medium-sized businesses effective ways to reach customers through new media. As a single-agency source, the NALA helps businesses flourish in their local community. The NALA's mission is to promote a business' relevant and newsworthy events and achievements, both online and through traditional media. The information and content in this article are not in conjunction with the views of the NALA. For media inquiries, please call 805.650.6121, ext. 361.