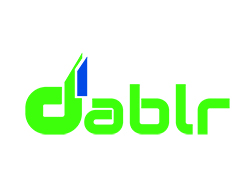 We created Dablr to make life easier for people.
CHICAGO (PRWEB) February 22, 2018
Most people would prefer to spend their precious free time doing something they love rather than tackling their to-do list. Fortunately, the Dablr app makes this possible.
By simply downloading the app, Chicago residents can find and hire a local Dablr to do virtually any task, chore, or temporary job. With over 200 pre-qualified Dablrs available, the app has created the ability for users to set their own price and get immediate results while saving time.
In 2015, while still in high school, Sugar Grove residents Jake Obremski and Neil Glazier joined forces at only 17 years old to successfully launch the Dablr app in the western suburbs. Currently, they are expanding the app into the Chicago market and have over 50 residents ready to hire in Chicago.
"We created Dablr to make life easier for people. The app allows anyone to post a task and connect with someone who is willing to complete it for some extra cash," said Obremski and Glazier.
Whether the task is assembling furniture, feeding a pet, or moving boxes, the Dablr app can ensure it gets completed. Anyone who needs a task done can sign up and post a description of their task along with details such as date and time, location, and a wage. Once they've posted their task, it will instantly be sent to Dablrs in their area who are searching for work. They'll be able to view all the locals who have accepted their task and select a Dablr based on ratings, reviews, and bios.
After they've selected their Dablr, they'll be informed with the location of their task and arrive on the set date and time. Once the task has been completed, a secure payment can be processed through the app by Stripe.
Since all Dablrs are required to verify their phone number and bank account, upload a profile picture, and accept ratings and reviews, anyone in need of a task completed can enjoy the peace of mind of knowing whoever they hire is trustworthy.
Obremski and Glazier offer a Dablr Guarantee to ensure that everyone using the app is 100% satisfied. If anyone is not satisfied for any reason, they will do everything they can to make it right. Additionally, they incentivize anyone who joins their Ambassador Program and refers friends and family to the app.
The future of Dablr looks bright and merry. Dablr has recently made a software update to improve user experience and is currently exploring opportunities to partner with small businesses who need an occasional errand or job task completed. "We're excited for the future. We plan to continue to grow our roots in Chicago and keep helping people with their everyday chores and tasks."
To learn more about Dablr, visit http://www.dablrapp.com.