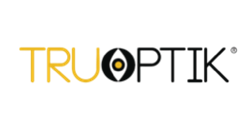 STAMFORD, Conn. (PRWEB) February 22, 2018
Tru Optik, the audience intelligence and data-management platform at the forefront of Over-the-Top (OTT) and Connected TV (CTV), announced that video advertising veteran Val Dietl Baron has joined the Company as Senior Vice President of Client and Partner Development.
Dietl Baron comes to Tru Optik with more than ten years of sales, business development, and product marketing leadership experience. In the role of SVP of Client and Partner Development, Dietl Baron will be responsible for helping Tru Optik scale it's rapidly growing client list in the U.S., EMEA and LATAM. Additionally, she will lead a team to build new strategic partnerships and relationships with TV networks, publishers, demand-side platforms (DSPs) and supply side platforms (SSPs).
"2017 was a transformational year for Tru Optik. We have started to establish our OTT Marketing Cloud as the de facto standard across OTT / CTV sector, forging partnerships with almost every major data company," said Andre Swanston, CEO of Tru Optik. "Val has an outstanding record of working at some of the most successful tech companies in video and helping them expand into new markets. Her expertise will be leveraged as we aggressively build our relationships and teams in the U.S, Latin America and Europe."
Most recently Dietl Baron served as Director of Video at the Interactive Advertising Bureau (IAB) where she worked closely with the IAB Video Board on initiatives that were critical to the advancement of the video advertising industry. Prior to IAB, Dietl Baron served as Director of Video at PubMatic where she led the publisher-focused sell-side platform and developed strategies, technologies and tactics to optimize programmatic performance and monetization across all types of video inventory. She also held the role of UK and EMEA Business Development Director at Videology.
"Tru Optik is ahead of the curve and is the only DMP in the marketplace that powers advanced targeting and measurement across the entire OTT ecosystem," said Dietl Baron. "Throughout my years in the industry, having worked on both the buy and sell-side, Tru Optik is the first company to make sense of the fragmented OTT landscape. At the end of the day brands want to leverage OTT's targeting capabilities, understand how many unique households they reached, across which publishers and platforms, and determine real ROI – all in a privacy compliant manner. I look forward to working with Andre and the rest of the talented Tru Optik team to take advantage of the company's first-mover advantage and foster growth in the U.S. and abroad."
About Tru Optik:
Tru Optik is a digital media intelligence company providing audience insight and advertising solutions that empower brand marketers and media companies to fully monetize audience and consumer demand. Armed with the largest census-level measurement of global over-the-top media consumption, Tru Optik's proprietary data, advanced technology, and unmatched focus make us the preferred partner of many of the world's largest media companies, brands, and agencies as they navigate the millennial led shift to OTT.