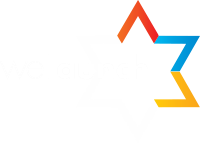 The Israel tour, May 6-10, focuses on opportunities in agriculture and food technologies that can bring ideas and partnerships from Israel, known as the Start-up Nation, to the Midwest, known as Silicon Prairie.
CHICAGO (PRWEB) February 21, 2018
welaunch (welaunch.org), a U.S.-based not-for-profit facilitating U.S. and Israel business development and investment opportunities, is co-sponsoring an Israel tour, May 6-10, promoting commerce, investment and partnerships between Israel and the Silicon Prairie (a multi-state region comprised of Nebraska, Iowa, Kansas, Minnesota, Missouri, Oklahoma, Texas, Illinois, Ohio, Indianapolis, South Dakota, North Dakota, and Wisconsin).
welaunch is collaborating with the Israel Economic Mission to the Midwest and The Jewish National Fund (JNF). Focusing on opportunities in agriculture and food technologies, the tour is designed for government officials, venture capitalists, agribusiness and food professionals to experience the broad range of business and investment opportunities with Israeli companies. Tour details are available here: http://www.welaunch.org/wp-content/uploads/2018/02/Ag-Food-tech-Tour-1.7.pdf. Registration, including pricing and other details such as hotel information, is available here: https://www.events-world.net/WeLaunch2018/. Deadline to register is: March 23, 2018.
The tour features exhibitions, company visits and networking events. Participants will gain access to some of the most cutting edge ag/food/water technologies in the world. Sponsors will enable participants to introduce the U.S. Midwest as a vibrant and vital place for Israeli companies seeking U.S. expansion.
Israel, known as the "Start-up Nation," consistently ranks among the top three countries in the world for innovation, technology startup density, investment and technological global impact. welaunch was founded to find opportunities to pair U.S. companies and communities with potential partners and resources in Israel.
Participants will stay at the five-star Carlton Hotel in Tel Aviv, receive exclusive briefings with government officials, industry leaders, and corporate executives and attend three exhibitions and networking events at:
● Agritech, Israel's largest, longest running and most distinguished agricultural conference;
● AgriVest, an investment summit which showcases Israel's newest and most promising ag-tech startups; and
● Food-tech IL, a showcase for startups pioneering new directions in the agricultural, food and beverage industry.
"The Israel Consulate is proud to support the JNF, Israel Ministry of Economy & Industry and the Israel Ag-tech & Food-tech Business Development Tour. The U.S. and Israel have a long and distinguished economic development relationship; these organizations, and this effort to bring cutting-edge Israeli technology to the Midwest, are quite literally seeding the soil for future generations and making this world a better place," said Aviv Ezra, Israel Consul General to the Midwest.
About welaunch
welaunch is a U.S.-based not-for-profit connecting Israeli companies to business and investment opportunities and resources throughout its Silicon Prairie Network. welaunch educates Americans about the Start-up Nation and the Israelis about the Silicon Prairie.
More information can be obtained at http://www.welaunch.org, or by contacting info@welaunch.org.
About Israel's Economic Mission to the Midwest
Israel's Economic Mission to the Midwest is part of a network of 43 missions worldwide, standing at the forefront of the Government's efforts to boost Israeli tech in foreign markets; and providing a wide range of services to Israeli companies and to the Midwest business community.
About the Jewish National Fund (JNF)
Jewish National Fund (JNF) was founded in 1901 to re-establish a homeland in Israel for the Jewish people, and through its long history of developing the land and protecting the environment, has become one of the oldest "green" developers in the world and today is active in numerous areas of social and environmental betterment for the land of Israel and its people.