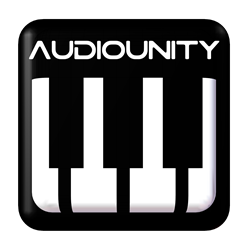 "I sought out Frederick as the location to launch the programs because the community has such a profound commitment to the arts, yet it lacked opportunities for electronic music production education." Matthew Fagan, Founder, CEO and Instructor
FREDERICK, Md. (PRWEB) February 22, 2018
Registration is now open for Electronic Music Production classes offered by AudioUnity Corporation in collaboration with various partnering agencies located in Frederick and Gaithersburg. The first programs will start in April 2018, and the courses are offered for both teenagers and adults. Students will learn to develop and enhance music programming skills using Ableton Live, the industry-standard software for electronic music production. Beginners are encouraged to enroll; no musical background is required for students. Registration information is available at audiounity.com/education.
AudioUnity's founder and lead instructor, Matthew Fagan, earned his Master of Arts degree in Audio Technology from The American University in 2017, and has since dedicated his career to developing tools and educational programs for aspiring music producers. The programs will strengthen the STEM offerings in Frederick by providing instruction that is not otherwise available in the area. Matthew says, "I sought out Frederick as the location to launch the programs because the community has such a profound commitment to the arts, yet it lacked opportunities for electronic music production education." Matthew also offers individual lessons and online training. Students who complete the program may utilize these as options for continuing education.
AudioUnity provides a traveling music production classroom with five student workstations. Each workstation includes a MacBook Pro laptop fully loaded with Ableton Live and other cutting-edge music production software, and a USB/MIDI piano keyboard controller. Additional music technology equipment is available for students, including iPads for using AudioUnity's proprietary iOS App, LightSignature, an easy-to-use music theory training software that is available for free on the App Store. Students have the opportunity to purchase computer software programs used in the classes at discounted prices.
AudioUnity Corporation is a Maryland-based company that provides electronic music production instruction for students of all skill levels. Since 2016, AudioUnity Corporation has consistently strived to create innovative opportunities for music production education. For program locations and times, please visit audiounity.com/education or email Matthew at admin(at)audiounity.com.