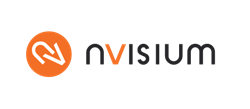 Herndon, VA (PRWEB) February 22, 2018
nVisium, a leading application and cloud security firm based in Herndon VA, is kicking off 2018 with bold intentions and fresh momentum. With new product features, a website re-launch, leadership promotions and exciting career opportunities, nVisium is carrying last year's growth into the new year while continuing to advance its mission of making secure development scale.
"Last year we worked tirelessly with our heads down in order to match the increasing demand for our offerings," said nVisium CEO, Jack Mannino. "When we looked back at our achievements, we felt the timing was perfect to start 2018 with a new look and feel for our products and site."
nVisium's flagship secure development education platform has been revamped with a new browser-based developer tool that integrates feedback and interaction directly into the educational process. An updated enterprise licensing model and pricing layout is now available to better educate developers at-scale. New metrics and data are available for managing education across the enterprise, as well as updated course content and reformatted modules to align the the new OWASP Top Ten.
As part of nVisium's evolving secure development training platform, a gamified web Capture-the Flag (or CTF) has been added to the portfolio of offerings. nVisium's CTF is a style of training that allows developers and information security professionals to attack and defend vulnerable applications modeled on real-world workflows in order to see the impact of security vulnerabilities. nVisium has experience running CTF events for clients and at conferences, ranging in style from simple, one-hour challenges as an add on to their Instructor Led or On-Demand Training offerings or as multi-day attack and defense simulation events.
Experts at making secure development scale, the nVisium team must also adapt to accommodate increased service demand. An instrumental team player from day one, Amy McElroy has been at the forefront of nVisium's success since she started in 2014. As a leading female in cyber security and with her new Vice President of Business Development title, Amy's respected leadership will continue to fuel and inspire growth as the company embarks on the next chapter. New career opportunities have also emerged including Application Security Consultants (mid and senior level) as well as a Business Development Manager role, new and fresh talent can learn more and apply at nVisium's Career Page.
nVisium is also excited to re-launch its website in order to showcase our growing portfolio of software security offerings including assessment, software assurance and security training capabilities. In the newly established "Resources" section, viewers can easily peruse the company's R&D projects through our latest blogs as well as recent press coverage. nVisium has had a busy start to the first quarter, speaking and attending both developer and security conferences alike including Codemash as well AppSec Cali, and are looking forward to participating in RSA, Secure360, InfoSec World, and DevOps days.
About nVisium:
Founded in 2009 and headquartered in Herndon, VA, nVisium is a prominent full-lifecycle application and software security firm. Working directly with each client's software development team, nVisium creates a more secure future, through data-driven custom solutions and its commitment to developer education, offering a wide range of on-demand secure development courses. Follow nVisium on Twitter, Linkedin, and Facebook or visit http://www.nVisium.com.