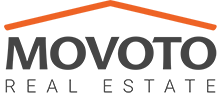 The technology Movoto developed, their beautiful office space and the support they offer agents was fantastic.
FRESNO, Calif. (PRWEB) February 27, 2018
Movoto Real Estate welcomes Javier Cavazos to its brand-new click-and-mortar brokerage located in Fresno, California. Cavazos, a real estate veteran with many years of experience, will act as an Area Broker overseeing the greater Fresno area.
Born and raised in Lindsay, Cavazos started his real estate career back in 2002, when a recession had slowed the economy. "I was off work for a year and jobs were hard to come by," says Cavazos. "But whenever my wife and I went out, I'd see all these real estate signs and I'd try to find more information about the business until finally my wife was like, 'Go get your real estate license!'"
Cavazos has worked his entire 16-year real estate career in the Central Valley area and obtained his broker's license in 2011. After helping build up a new office for another real estate firm in Fresno, he met Movoto Broker Associate Hal Biltz, who encouraged him to make the switch to Movoto and its new Fresno office. After looking into Movoto's advanced tech offerings and huge online presence—Movoto real estate produces two leads per minute and has over 80 million online visitors—the decision to switch was simple.
"I already knew and had worked with agents at Movoto, and was familiar with them. The technology Movoto developed, their beautiful office space and the support they offer agents was fantastic," says Cavazos.
Also appealing was the way Movoto had built itself.
"I've worked for several different companies and have owned my own. Usually it's about finding a location, hiring agents, then figuring out how to improve agents' productivity and getting the technology —Movoto did it in reverse. Movoto has this incredible lead generation and technology in place and has this awesome business model, so they just had to build a brick and mortar around it," says Cavazos. "On the client side, they really have the ability and time to make the buyer and seller experience better."
And since Movoto had over 175 million home searches in 2017 and is the only licensed online brokerage in all 50 states, the company is well prepared to take on the future of real estate.
"As real estate evolves the tech gets bigger and more advanced. Movoto is a core brand in developing and acquiring these technologies," says Cavazos.
In other words, other companies aren't going to be outpacing Movoto Real Estate—if anything, Movoto will be outpacing them.
About Movoto
Movoto Real Estate is the second largest online real estate brokerage in the US and the only one licensed in all 50 states. With over 100 million people searching for homes annually on Movoto.com and over 30,000 properties sold, Movoto is one of the most influential online real estate platforms in the United States.
Movoto is expanding to click-and-mortar locations in California to provide their customers: home buyers and sellers, agents and brokers with unmatched services and technology solutions. For more information see our news and press resources and real estate market trends. Sell your home with Movoto or search for available homes for sale.