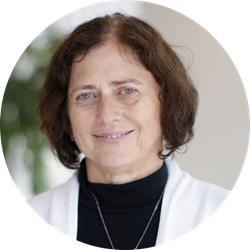 "The individual attention I received at the Mission Ready Monday™ session helped me focus my grant-writing efforts and streamline the research process." Janice Taylor, Operations and Donor Management, The Hope Center
KANSAS CITY, Mo. (PRWEB) February 26, 2018
Support KC and Shipley Communications, LLC's Mission Ready Monday March workshop will focus on Event Planning 101 from 4-5 p.m. The hands-on workshop will focus on providing tips for creating, managing and tailoring a successful event to nonprofits' audience.
For nonprofits, fundraising events require a lot of hard work, a bulwark of supporters, planning and financial support. But before nonprofits get started on planning an event, it is important to ask certain questions, such as the purpose of the event; the goal for holding the event; is the event really necessary; and is it the best solution to reach goals?
This workshop on event planning will focus on how to make event planning a success and achieve measurable and specific goals that align with nonprofits' mission. The hands-on course will help nonprofits identify their organizational short-term and long-term goals and get them thinking on what is important and whether holding an event is the best approach to achieving those goals. Once this question is answered, there are steps to be followed to make holding an event a success.
Successful event planning will help a nonprofit evaluate its goals and create events for their key audience in the community. A well-planned, donor and mission focused event is a win-win for both nonprofits and the community they serve.
"Fund development and communications are critical to nonprofit success, says Debra Box, executive director at Support KC. "Through our partnership with Shipley Communications, we are excited to offer this opportunity for our clients to do a 'deeper dive' into their fund development and communications practices and learn new techniques to support them in these efforts," adds Box.
The Mission Ready Monday ™ schedule for 2018 will cover everything from grants, to how to give feedback. The series was created to help nonprofits create efficiencies and stay on mission.
March 5, 2018 - Event Planning 101.
April 9, 2018 - Make some time- No really make some time.
May 7, 2018 - Grant Reporting Do's and Don'ts.
June 11, 2018 - Branding 101.
July 23, 2018 - How to give feedback.
August 13, 2018 - Sponsors Needed.
September 17, 2018 - Government Grants.
October 22, 2018 - Once Upon a Time: Telling your story and making it stick.
November 19, 2018 - Maintaining Your Social Media
December, 2018 - Program Evaluation (Date TBD)
Support KC
Support KC provides nonprofit organizations with business and development expertise, empowering them to focus on their missions. We help organizations with limited resources and staff in necessary tasks such as accounting, data management, fundraising and managing strategy. By helping manage these tasks, Support KC helps nonprofits do what they do best, change lives. And in the process of helping, we too change lives...behind the scenes. For more information, visit http://www.supportkc.org.
Shipley Communications, LLC
Shipley Communications specializes in you. Your company, your brand and your market. We are your go-to experts for public relations, market strategy, speech writing, fundraising, public engagement, campaign planning and crisis communication. At Shipley Communications, we believe in communication that is simple, honest and has the power to change the world.
For more information, please visit http://www.shipleycommunications.com.