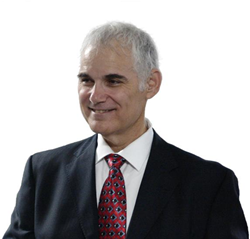 The key with hardship distributions is that they are only for legitimate purposes
ASHEVILLE, N.C. (PRWEB) February 22, 2018
The rules for early withdrawal from retirement accounts are necessarily stringent. This helps prevent the abuse of retirement accounts for general investment purchases. But there are some cases wherein Americans need access to their life savings—known as "hardships." Recently, the blog at American IRA published a guide for these so-called hardship distributions, and how they can be applied when using a Self-Directed IRA.
The guide, authored by American IRA CEO Jim Hitt, explains the context of hardship distributions and which circumstances may be included in the definition. This includes death, the disability of the taxpayer, paying health insurance premiums during extended periods of unemployment, and avoiding foreclosure and eviction.
The guide also notes that there may be different rules in place depending on the type of Self-Directed IRA investors hold. For example, IRAs like Roth IRAs include tax-free and penalty-free withdrawals on the principle of the amount invested—not the gains—for money that has been invested in the account for at least five years. This five year limitation serves as a deterrent against those who might want to use a retirement account like a Self-Directed IRA to build wealth and avoid taxes while having greater withdrawal flexibility.
"The key with hardship distributions is that they are only for legitimate purposes," said Jim Hitt. "The government makes that clear. There may be certain options an investor has depending on the type of Self-Directed IRA they're using. But it is important to understand these limitations and these requirements from the get-go. Otherwise a retirement investor can have all sorts of inflated expectations about the flexibility of their retirement money. Make no mistake: the government wants you to keep your retirement money within a retirement account. But it is important that investors know all of their options."
The guide originally appeared at http://www.AmericanIRA.com. For more information about the company and the topic of hardship distributions for Self-Directed IRAs, visit the American IRA blog or call 866-7500-IRA.
About:
American IRA, LLC was established in 2004 by James C. Hitt in Asheville, NC.
The mission of American IRA is to provide the highest level of customer service in the self-directed retirement industry. Mr. Hitt and his team have grown the company to over $250 million in assets under administration by educating the public that their self-directed IRA account can invest in a variety of assets such as real estate, private lending, limited liability companies, precious metals and much more.
As a self-directed IRA administrator they are a neutral third party. They do not make any recommendations to any person or entity associated with investments of any type (including financial representatives, investment promoters or companies, or employees, agents or representatives associated with these firms). They are not responsible for and are not bound by any statements, representations, warranties or agreements made by any such person or entity and do not provide any recommendation on the quality profitability or reputability of any investment, individual or company. The term "they" refers to American IRA, located in Asheville, NC.