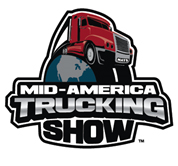 SANTA FE SPRINGS, Calif. (PRWEB) February 26, 2018
Stop by booth #36121
Philatron, an award winning ISO/TS Certified USA Manufacturer, will be showcasing their Stallion Brand coiled Air Lines and ABS Power Cables.
The Stallion coiled Air Lines offer superior anti-kinking and extra flexibility in cold temperatures. Made with a double wall thickness, corrosion-proof Armor Guard™, and anti-sagging engineering, Stallion is backed by a 3-Year warranty which brings peace of mind and reliability.
The Stallion ABS uses a nearly indestructible cabling system, and its own patented Xenoy plugs. The polycarbonate plugs outperform metallics, are connected with tensile strength of 480 lbs. and are guaranteed not to corrode or freeze to sockets.
"Stallion is a far more durable alterative to traditionally designed coil cords and will deliver a superior service life," Phil Ramos, Jr., CEO of Philatron Wire and Cable, said. "The plated, D-shaped contacts in our sockets are a good example of our enhanced product quality, and have been tested for over one million couplings without losing effectiveness."
The Stallion Brand offers long term Performance, Infrequent replacement and minimum down time, which equals maximum road time for Performance you can trust!
Philatron USA Manufacturer
About Philatron Wire and Cable
A leader in technology, creativity and innovation, Philatron Wire and Cable is a major wire and cable provider in the USA, manufacturing a full range of wire and cable products. As an industry leader in manufacturing, design, development, technology, and marketing, with over 40 years of service, Philatron values core competencies offering copper drawing, roping, cabling, extrusion, injection molding, coiling and assembly. Markets served: Aerospace, Auto/Heavy Duty Trucking, Electrical, Entertainment, Medical, Military, Mining, OEM, Oil & Gas, Transportation, and Utility/Power. Certified ISO/TS16949 (Quality Program) & SDVOSB (Veteran Owned Business).
MADE IN AMERICA
Visit us at: philatron.com
For additional information contact:
Tammy Ashton
Sales and Marketing Manager
(800) 967.9147
tashton(at)philatron(dot)com