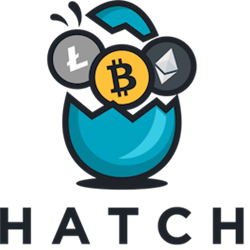 Hatch has designed a 3-month training program for current engineers and developers to learn the skills required to be blockchain-ready.
AUSTIN, Texas (PRWEB) February 22, 2018
Hatch Crypto, an Austin-based engineering incubator, has announced a blockchain education program aimed at helping new tech projects get off the ground faster by sourcing them with highly trained blockchain developers. The Austin, TX company, founded in 2017, saw a growing number of cryptocurrency and blockchain projects able to gain funding but unable to find the skilled developers necessary to grow and scale.
To combat the problem of finding qualified blockchain engineers, Hatch has designed a 3-month training program for current engineers and developers to learn the skills required to be blockchain-ready. The training program is free of charge, and stipends are available for new students. Blockchain courses will be taught by experts, and the curriculum will be constantly growing and developing with new changes in blockchain technology.
According to Hatch CEO and Co-Founder, Jake Parks, "Several large blockchain projects have expressed strong interest in partnering with Hatch. Partners will not only be given priority access to new graduates, but can also have specific Hatch curriculum dedicated to their platforms." This, Parks explains, "gives developers the choice of becoming an expert in one specific platform or gain exposure to a variety, according to demand."
"We are seeing the early signs of a huge migration of capital and talent into blockchain," fellow Co-Founder and Head of Business Development at Hatch Frank Fernandez explains. "The ICO boom since 2017 saw tens of billions of dollars flow into new cryptocurrency projects and this trend is growing more and more. There just isn't enough developer talent available to support the new ecosystem. This isn't due to a lack of interest, but more just the reality of a new technology that is still evolving. Hatch will be at the epicenter of solving this problem for the blockchain community."
Hatch plans to rollout their full curriculum in summer 2018, and is working with multiple projects to develop specific curriculum aimed towards their platforms. To find out more, please visit the Hatch Medium page or hatchcrypto.io.
About Hatch Crypto
Hatch, an Austin blockchain company, was founded in 2017 with the goal of building out a sustainable pipeline of blockchain engineers and developers, educating future of blockchain. With a curriculum to make engineers and developers blockchain-ready and then sourcing those newly trained developers to the fastest growing projects, Hatch will be the go-to source for finding the best talent in blockchain. Visit hatchcrypto.io for more information.