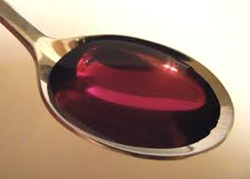 Oral health problems in young children happen much too frequently, and often are quite painful and can lead to lifelong-repercussions.
LOS ANGELES (PRWEB) March 01, 2018
A February 18 article on ABC15 reports on dentists' concerns that the sugar in many popular over-the-counter cold and flu medications may be posing a threat to the oral health of young children. Specifically, concerns about sugar and possible dry-mouth combining to significantly increase the risk of tooth decay leads to a suggestion that it would be a good idea to rinse young children's mouths after they take a sweetened medication and ensuring that the child is well hydrated while taking the medicine. Medical Center Dental Care, a comprehensive oral health clinic based in the Western San Fernando Valley area of Los Angeles, says that this is just one of very many oral health concerns for children that parents need to stay well apprised of.
The clinic says that, unfortunately, some laypeople theorize that dentistry for very young children is relatively unimportant since "baby teeth" are temporary and will later be replaced by adult teeth. However, the clinic says that oral health problems in young children happen much too frequently, and often are quite painful and can lead to lifelong-repercussions. Medical Center Dental Care adds that its team of leading practitioners includes an outstanding pediatric dentist who understands how to ensure that visits to the dentist go as smoothly as possible. The clinics adds that some dental professionals tend to approach children more or less like small adults, but kids naturally have a very different attitude about seeing a dentist than adults might have. That's why it's important to have a dentist who knows how to make the experience as calm and comfortable as possible for children – not only in terms of taking a very gentle approach, but also in her overall chairside manner.
Medical Center Dental Care adds that it also provides the full range of dental care for teens and adults of all ages. Whether it's orthodontia for tweens and teens or superb cosmetic dentistry for grown-ups, as well as dental implants to replace lost teeth, our team of specialists is able to handle just any dental concern that is likely to emerge for a family. The clinic notes that the clientele who visit its West Hills offices are often very busy people who like the idea of one-stop shopping, so they don't have to search around for separate dentists for each member of the family and each new issue that arises.
Readers who would like to learn more about Medical Center Dental Care are invited to contact the office by phone at (818) 452-0038. They are also welcome to pay the clinic a visit at its web site: http://www.MC-WestHillsDentalCare.com.