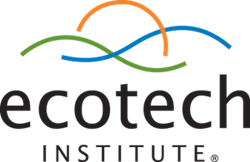 AURORA, Colo. (PRWEB) February 26, 2018
Ecotech Institute, an Aurora, Colorado-based renewable energy education college is pleased to announce a special Veterans Workshop event taking place on campus on Thursday, March 8, 2018. Veterans, active service members and their families, and the local community are invited to attend the workshop designed to provide veterans with expert information on how to leverage their military experience to start new rewarding careers in civilian life.
WHAT: Reentering Civilian Life Veterans Workshop
WHEN: Thursday, March 8, 2018 from 3:00 p.m. to 6:00 p.m. MST.
WHERE: 1400 S. Abilene Street, Aurora, CO 80012
RSVP: The event is free and open to the public. For additional information, contact Laura Leitner at (720) 213-2601
MEDIA: To request interviews, photos or to cover the event, please contact:
Vlad Drazdovich at (954) 379-2115 ext. 5 or via email at vlad[at]redbanyan[dot]com.
This workshop is designed to provide encouragement and helpful advice that will assist veterans in the following:

Re-entering civilian life
Choosing a civilian career
Leveraging military experience for civilian employers
Developing a plan of action
How to use VA benefits to help pay for education
Plus, attendees can enjoy refreshments, and participants ages 18 and older can register to enter a drawing to win giveaway prizes.
About Ecotech Institute
Ecotech Institute is a college solely focused on renewable energy education. Located in Aurora, Colo., Ecotech Institute offers an array of practical diploma programs that prepare students for careers in the energy industry, with an emphasis on the fields of renewable energy, sustainability and energy efficiency. Through flexible programs designed to meet diverse career goals, students get the hands-on training they need to be successful in these high-tech industries. Ecotech Institute is a division of Education Corporation of America. For more information about Ecotech Institute, visit ecotechinstitute.com or call (877) 326-5576.