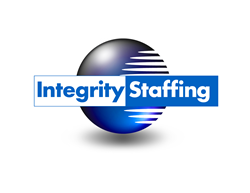 "The expansion will allow us to better serve the community by matching innovative manufacturers with top notch talent." - Dan Barnett. President and CEO
MENTOR, Ohio (PRWEB) February 23, 2018
Integrity Staffing Services, a leading workforce management company serving Northeast Ohio for over 25 years, recently opened a new branch in Mentor, Ohio to accommodate rapid growth in Northeast Ohio.
"Our proven commitment to Northeast Ohio has led us to the decision to expand our presence into Lake County; this is a logical step in our business growth strategy," said Dan Barnett, President and Chief Executive Officer of Integrity Staffing Services. "The expansion will allow us to better serve the community by matching innovative manufacturers with top notch talent."
There has been a resurgence in the manufacturing industry, especially within Northeast Ohio, and with that comes the demand for quality candidates. Integrity Staffing Services has experienced a 35% year-over-year growth for the last five years with the company adding 30 internal positions in just the last year.
With 11 locations in five different states, Integrity Staffing Services has quickly become a leader in workforce management solutions, expanding into new markets, helping candidates find the right position and helping organizations develop effective staffing and human resource strategies.
###
About: Since 1992, Integrity Staffing Services has helped businesses navigate their staffing and human resource needs. With a vested interest in the Northeast Ohio community, Integrity Staffing focuses its expertise on the people and businesses of the region to forge a stronger, resilient and more talented workforce solution. Also with the expansion into other markets across the Unites States, they are able to service businesses nationwide.