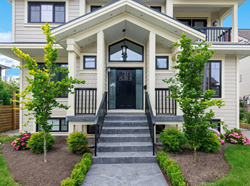 We're partners first. Lenders second.
LOS ANGELES (PRWEB) February 22, 2018
Delancey Street, an asset based lender, is pleased to announce it's launch in Los Angeles. Delancey Street has offices in NYC and Los Angeles, but will commence operations providing asset based loans in Southern California.
Delancey Street helps companies and entrepreneurs who need funding and have assets to secure their loan. In addition, Delancey Street provides guidance to businesses looking to go public, and raise capital, through reverse mergers. As a part of it's direct hard money lending services - Delancey Street provides funding to real estate investors looking to finance commercial and residential projects. Our focus is on non-owned occupied real estate investments up to $10 million in Southern California.
"Borrowers now have a Los Angeles private money lender to turn to, when traditional financing isn't possible. We're setup to be your concierge lender - who acts as your partner in each and every venture. Our board of advisors include experts who've done hard money loans for years, and have immense experience evaluating new investment opportunities, and managing large businesses. Our goal is to be the most responsive and personalized los angeles hard money lender - with a focus on the quality of the asset, not just the investor."
Delancey Street can provide loans up to $10 million, for commercial and residential real estate developers, with flexible terms and interest rates. Delancey Street caters to investors and brokers who need fast hard money and bridge loans, with minimal friction.
Prospective borrowers in Los Angeles can call us, or visit our website and fill out the contact form so one of our representatives can reach out to them ASAP.
About Delancey Street
Delancey Street is a hard money lender that specializes in asset backed loans for real estate investors, builders, and developers, throughout Southern California. We are an asset based hard money lender, focusing our decisions strictly on the value of the real estate in question. We provide a wide array of other business services, such as lawsuit funding, reverse mergers, and more, as well.