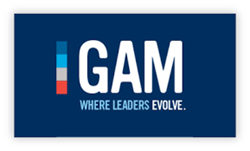 London (PRWEB UK) 26 February 2018
Dan French, Founder and CEO of Consider Solutions has been invited to present on a panel of other expert practitioners on the topic of 'Navigating Technology Innovations' at the General Audit Management Conference on March 12-14 2018, in Las Vegas, USA.
Dan will conduct a session on the specific topic of the 'Impact of AI on Audit and Assurance'. With artificial intelligence and machine learning getting a lot of media attention, Dan will look at how these techniques affect approaches to data analytics and the very concepts of audit and assurance. An advanced research program informs this talk in both concepts and practice.
In this session, participants will:

Explore the current best practice in data analytics for risk and control assurance.
See examples of advanced technology concepts, differentiating between RPA and AI, that can be applied to risk and control assurance.
Discuss the impact of emerging "Machine Learning" data science techniques, with case study examples.
Analyze the impact of new approaches on risk and control assurance activities, including future opportunities and challenges.
Dan will also draw on some lessons from Consider Solutions Co-Founder Tom Gruber (of Siri fame) who gave an enlightening TED talk around Humanistic AI, focussing on how new technologies can augment and enhance human activity, not just replace it.
For more information on the conference and to register your attendance, follow this link