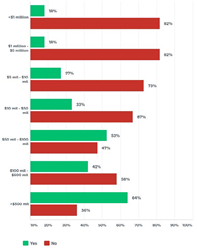 72% of plan fiduciaries have never had specialized training as it pertains to their responsibilities under ERISA.
San Diego, CA (PRWEB) February 22, 2018
Fiduciary Education announced today the addition of their free mini-courses. These mini-courses are meant to help plan sponsors and fiduciaries under ERISA covered retirement plans better understand their responsibilities and improve plan management. Since inception in April 2017, over five hundred plan fiduciaries have signed up and taken a course with Fiduciary Education. "The demand has been incredible. A growing number of retirement advisors have implemented this training in their overall service models. It truly speaks to the need for fiduciary education." says Brent Willey, Director at Fiduciary Education.
The mini-courses launched include: "Preparing for a Department of Labor Interview", "Essentials for Looking Up and Reviewing Your 5500", and "Guide to Researching Financial Professionals with BrokerCheck®." According to Willey, "In our 2017 plan sponsor survey, we found that 71.5% of plan fiduciaries have never had specialized training as it pertains to their responsibilities as a plan fiduciary. Fiduciary Education has developed solutions to address that problem. Several of the courses provide continuing education credits for professional designations."
The goal at Fiduciary Education is to continue to provide exceptional content that will help plan sponsors and fiduciaries fulfill their roles. Companies spend resources training employees on their job roles, but they do not spend the time training the committee and fiduciaries on how to manage the retirement plan. This is apparent when you look at plan failure statistics. Last year the Department of Labor found violations of ERISA in 65.3% of the plans they investigated. This number has stayed relatively constant since 2010, with 70.2% being the average number of plans investigated found to be out of compliance. "After leaving the Department of Labor, my mission was to improve plan compliance. Education is a key element of that. It is what you don't know you don't know that gets you in trouble with the Regulators", says David Donaldson Partner at Fiduciary Education and Former Senior Investigator for the U.S Department of Labor's Employee Benefits Security Administration.
Fiduciary Education will continue to add content and courses on critical plan sponsor topics. To learn more about Fiduciary Education or to sign up, visit http://www.fiduciaryeducation.com or call (619) 289-8298 for additional information.