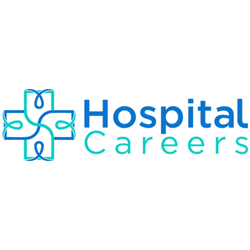 KNOXVILLE, Tenn. (PRWEB) February 26, 2018
The healthcare industry is one of the fastest growing industries with over 300,000 jobs being added to the U.S. economy in 2017 alone. With the expected growth over the next 10 years, HospitalCareers.com has created the Future Nurse Scholarship Program to support aspiring nursing students to achieve their academic goals through a scholarship award of $1,000.
Both undergraduate and graduate students are eligible to apply for the award if they have more than 30 credit hours and maintain a 3.3 GPA or higher. Other application requirements include the student's most recent transcripts, a professional resume, and a short essay describing the student's career motivators, goals, and aspirations. The decision on the winning recipient will be based on both academic excellence and financial need. Don't delay though! The application deadline is August 1st, 2018 for a Fall Scholarship Disbursement on September 1st, and a January 1st, 2019 deadline for a Spring Scholarship Disbursement on February 15th, 2019.
HospitalCareers.com is the healthcare industry's career destination site that has helped thousands of healthcare professionals find jobs and career paths. With over 25,000 job postings from more than 1,800 healthcare facilities nationwide, we have guided thousands of healthcare professionals into successful and fulfilling careers.
For more information about the Future Nurse Scholarship Program, please visit to learn about the application details. For media inquiries, please contact HospitalCareers at 866-870-4885 ext. 801 or via email at info(at)hospitalcareers(dot)com.