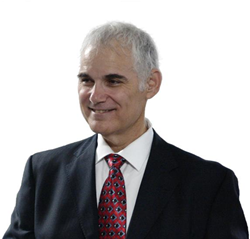 A Self-Directed IRA administration firm has to stay on top of things
CHARLOTTE, N.C. (PRWEB) February 22, 2018
The Trust Advisors Forum, a four-day educational program offered by the Trust Education Foundation, expects to hold its latest event on February 25th-28th. American IRA and CEO Jim Hitt recently announced that the Self-Directed IRA administration firm, headquartered in North Carolina, expects to make an appearance.
The Trust Advisors Forum features hundreds of experts in financial planning fields—including accounting, legal firms, brokerage, and trusts. This wide-ranging swath of expertise comes together at this event to share ideas on innovation, handling clients and their expectations, as well as dealing with new regulatory changes.
"A Self-Directed IRA administration firm has to stay on top of things," said Jim Hitt. "Attending events like the Trust Advisors Forum is a way for American IRA to stay in tune with what is going on in our world—as well as getting a general sense of what people are thinking about. Although we do not offer specific investment advice to our clients because they manage their own IRAs, we have to know how to handle the regulatory burden that comes with Self-Direction. That is what we help do for our clients, which is why it is important that we stay up to date on the latest changes."
According to the Trust Education Foundation website, the forum "The Forum focuses on innovation, client expectations and regulatory challenges in the financial sector. It also offers continuing education credits and exceptional networking opportunities."
The forum expects to draw in a large contingent of attendees from industries well beyond the world of Self-Directed IRAs, but the focus of each contingent will be the same: identifying the key trends in 2018 and learning how to better serve clients in each company's respective field.
"We really think this is a useful way to both learn and network," said Jim Hitt. "And we want to make sure that our clients understand that we go to great lengths to ensure that we can help them out in every way we can, while also adhering to the regulations that govern our field."
For more information about Trust Education Foundation, visit their website About Us page. Interested parties may also visit American IRA at http://www.AmericanIRA.com or contact them at 866-7500-IRA.
About:
American IRA, LLC was established in 2004 by James C. Hitt in Asheville, NC.
The mission of American IRA is to provide the highest level of customer service in the self-directed retirement industry. Mr. Hitt and his team have grown the company to over $250 million in assets under administration by educating the public that their self-directed IRA account can invest in a variety of assets such as real estate, private lending, limited liability companies, precious metals and much more.
As a self-directed IRA administrator they are a neutral third party. They do not make any recommendations to any person or entity associated with investments of any type (including financial representatives, investment promoters or companies, or employees, agents or representatives associated with these firms). They are not responsible for and are not bound by any statements, representations, warranties or agreements made by any such person or entity and do not provide any recommendation on the quality profitability or reputability of any investment, individual or company. The term "they" refers to American IRA, located in Asheville, NC."