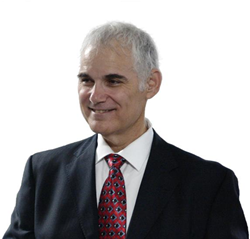 I'm a big believer in retirement accounts and in growing wealth through smart real estate investments
ATLANTA (PRWEB) February 23, 2018
After a recent article appeared in WorldFinance.com—"Top 5 most popular ways to finance retirement"—it caught the attention of Jim Hitt, the CEO of American IRA. As the leader of a Self-Directed IRA Administration firm in North Carolina, Jim Hitt was in a unique position to evaluate the recommendations in this article and weigh in on the popularity of some of the nation's most popular retirement investment strategies.
In the response, posted at http://www.AmericanIRA.com, Jim Hitt noted that what is most popular is not always the most effective. While the WorldFinance.com article highlighted basic strategies like retirement account investing and real estate investments, Jim Hitt thought that the article needed to go a step further to give investors a complete picture of their options.
"I'm a big believer in retirement accounts and in growing wealth through smart real estate investments," said Jim Hitt. "But I also think that people deserve to know that there are plenty of ways to go about these strategies. For example, a Self-Directed IRA means investors can put money in real estate with a retirement account, which in turn allows them to enjoy a range of tax benefits and protections as allowed by the IRS."
For example, Jim Hitt notes, growing an investment within a tax-protected account such as a Roth IRA can mean tax-free growth. A piece of real estate held in a Roth IRA can grow substantially in value. In a Roth IRA, qualified distributions are then tax-free in retirement.
Jim Hitt allowed that the article served as an interesting introduction to the world of retirement—especially to those who might not be familiar with retirement investing. "The most important thing is that people get investing early and often," said JimHitt. "If a person is only 25, they need to know that the compounding effect can lead to a sizeable portion of wealth in retirement even if they do not always know what they are doing. But it is also important to learn these things so that an investor can optimize their chances for success."
According to Jim Hitt, alternatives like investing in real estate, precious metals, and even private companies can make great decisions for those investors that want to diversify their portfolio out of the stock market. A Self-Directed IRA is a tax-protected vehicle with broad leeway for these types of investments, provided that owners know how to adhere to regulations.
For more information on American IRA, visit http://www.AmericanIRA.com or call 866-7500-IRA.
"About:
American IRA, LLC was established in 2004 by James C. Hitt in Asheville, NC.
The mission of American IRA is to provide the highest level of customer service in the self-directed retirement industry. Mr. Hitt and his team have grown the company to over $250 million in assets under administration by educating the public that their self-directed IRA account can invest in a variety of assets such as real estate, private lending, limited liability companies, precious metals and much more.
As a self-directed IRA administrator they are a neutral third party. They do not make any recommendations to any person or entity associated with investments of any type (including financial representatives, investment promoters or companies, or employees, agents or representatives associated with these firms). They are not responsible for and are not bound by any statements, representations, warranties or agreements made by any such person or entity and do not provide any recommendation on the quality profitability or reputability of any investment, individual or company. The term "they" refers to American IRA, located in Asheville, NC."