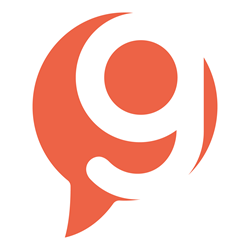 The free GoodSocial app makes it easy for volunteers to find and engage with nonprofits in their community, says Trisha Bright, GoodSocial Founder and CEO
SAN FRANCISCO (PRWEB) February 27, 2018
GoodSocial, Inc., a Public Benefit Corporation, has released the first version of a new mobile app for iOS and Android devices that makes it easy for individuals to connect with nonprofits in their community. The GoodSocial app allows volunteer and nonprofit users to create profiles that facilitate matching between both parties based on shared social cause interests – a key to meaningful and enduring philanthropic relationships.
Through a zip code filtering process, the app identifies volunteer opportunities within close proximity of a user's location. Integrated connections with Facebook and Twitter let users invite friends and family to join volunteer events and provide increased visibility for the nonprofits within their communities and beyond. In keeping with the recent movement towards humane technology, the GoodSocial app is designed to empower people to make a positive social impact.
"Americans are extremely generous about volunteering their time to nonprofits, but the reality is it can be very difficult for people to find places to donate their time. We're solving this problem by providing a free app that allows people to see the needs in their community and take immediate action to get involved," said GoodSocial Founder and CEO, Trisha Bright. "For the nonprofits, GoodSocial provides a way to attract and engage new supporters who align with their mission, especially the younger generations whose lives are heavily tied to their smart phones. In just three weeks, we have doubled the number of volunteer users on our platform which we see as great validation that we are serving a market need."
GoodSocial recently launched a pilot in San Francisco with several nonprofits that serve the Tenderloin neighborhood and greater San Francisco community, including Code Tenderloin, Shanti Project, Lave Mae, Alta Vista School, Back on My Feet, and Tech in the Tenderloin. Additional nonprofits have committed to participating, including The Salvation Army's Golden State Division, beginning with the Ray and Joan Kroc Corps Community Center in San Francisco's Tenderloin neighborhood and the San Francisco branch of Echelon, the nonprofit's nationwide volunteer group of young professionals. The local Greater Bay Redwood Area of the American Cancer Society has also confirmed its participation in the pilot.
"We're excited to partner with nonprofits in the Tenderloin that provide support and resources to San Francisco's most disadvantaged and low opportunity residents to assist them in their daily lives and help position them for a better future. It's also a neighborhood with a high density of technology companies that have strong commitments to community involvement and large populations of young workers who want to get involved," commented Tulin Melton, Chief Impact Officer for GoodSocial. "We're excited to provide a platform to help bring together individuals, employers and nonprofits, and we see these kinds of partnerships as the future of community-centric philanthropic engagement."
Del Seymour, the Director of Code Tenderloin, a nonprofit that provides technology skills and job readiness training, is an influential and highly active champion for the Tenderloin community. Mr. Seymour, often referred to as the "Mayor of the Tenderloin," commented, "We are pleased to be partnering with GoodSocial to help engage new supporters for Code Tenderloin and appreciate the support they're providing to help improve our community."
GoodSocial is expanding its footprint throughout Northern California and is extending an open invitation to nonprofits in the San Francisco Bay Area to join its pilot program. Interested parties can reach out via email at info at good-social dot com.
The GoodSocial app can be downloaded in the Apple App Store and Google Play Store by searching for GoodSocial.
About GoodSocial
GoodSocial is a Public Benefit Corporation with a mission to empower individuals, corporations and nonprofits to be citizens of the world by providing the global platform for everyday philanthropy. Its mobile-first solution makes it accessible to everyone with a smart phone and helps nonprofits capitalize on emerging industry trends to position them to thrive in the new age of philanthropy. GoodSocial is headquartered in Silicon Valley.
If you would like more information about GoodSocial, please visit https://good-social.com or send email to: info at good-social dot com. Like us on Facebook here, and follow us on Twitter here