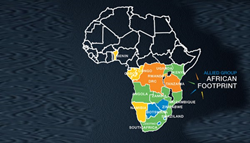 Over 500 million people in Africa are within signal range of mobile data towers, but are held back from internet access due to the high cost of smartphones.
SAN FRANCISCO (PRWEB) February 23, 2018
PayJoy and mobile distributor Allied Mobile announced today that they are collaborating to bring affordable smartphone payment plans to markets across Africa. Allied Mobile will use PayJoy Checkout, an instant paperless finance system for customers without access to formal credit, and the patented PayJoy Lock which enables "pay-as-you-go" access to the phone. Consumers will be able to access these innovative smartphone payment plans in mobile retail stores operated by Allied Mobile in 38 countries, starting with initial pilot countries. Allied Mobile will fund the payment plans.
This partnership is significant as it solves fundamental barriers to mobile internet adoption in Africa. Africa is the least developed region in the world for mobile connectivity and adoption. More than half the population in Africa are using mobile services yet only a quarter are accessing the internet via mobile. According to research by the GSMA, over 500 million people in Africa are within signal range of mobile data towers, but are held back from internet access due to the high cost of smartphones.
"We are excited to work with PayJoy to extend our value-added service to include smartphone financing. Allied Mobile has operations across the fast-growing Sub-Sahara telecommunications market and is ideally positioned to capture growing needs of consumers. Making smartphones more affordable through manageable payment plans is one such need," says Jacqueline ColeCourtney, Allied Mobile Group CEO.
"We look forward to bringing PayJoy's next-generation solution to Africa, to connect the next billion to the Internet and modern financial and digital services. We feel Allied Mobile is a fantastic partner considering their expertise as a value-adding independent specialist distributor in mobile devices," says Doug Ricket, Chief Executive Officer of PayJoy.
About PayJoy:
PayJoy was founded in 2015 in San Francisco with the mission of making smartphone technology and financial services affordable to everyone worldwide. PayJoy's patented technology for locking smartphones and proprietary data science for underwriting customers enables people who lack credit to qualify for an installment plan to purchase their first smartphone. Today PayJoy offers finance to millions of customers in the US and Mexico, and is expanding throughout Latin America, Asia, and Africa in 2018. PayJoy's team of 60 professionals bring premier fintech experience from Google, Facebook, Amazon, PIMCO, McKinsey, Oportun, and Merrill Lynch. PayJoy is funded with over $30M of equity and debt from top fintech investors including Union Square Ventures.
About Allied Mobile:
South Africa based Allied Mobile is a cellular product distributor and third-party logistics provider for the mobile telecommunications industry in Africa. Founded in 2003, the company's total addressable market covers 38 countries across the continent and a population of over 700 million. Allied Mobile is funded by the Public Investment Corporation of South Africa.
Contact details: contactsouthafrica(at)allied-mobile(dot)com