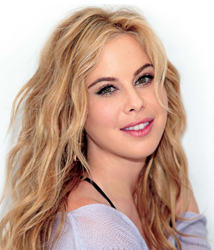 There's nothing better than going to the dentist!
FISHKILL, N.Y. (PRWEB) February 23, 2018
As a primetime commentator for the 2018 Olympic Games in Pyeongchang, South Korea, Olympic gold medalist Tara Lipinski is in the spotlight more than ever. The NBC figure skating analyst and former teenage star of the 1998 Winter Games recently sat down with Dear Doctor – Dentistry and Oral Health magazine to talk about how she keeps her smile camera-ready.
"It's so important to have a great smile," she said. "I was always, as an athlete, smiling non-stop. I wore my heart on my sleeve. [My smile] showed the joy and passion and love that I had for my sport, and it was so genuine and real. I love to smile, and I think it's important—especially when you're on-air."
Watch Dear Doctor's interview with Tara Lipinski to find out:

The oral-hygiene device Tara can't do without
The nighttime habit she needs to guard against
Which method of teeth whitening she prefers
Why she LOVES going to the dentist!
http://www.deardoctor.com/inside-the-magazine/issue-37/tara-lipinski/
Dear Doctor – Dentistry & Oral Health is a patient education magazine available in dental offices throughout the U.S. and Canada and online at deardoctor.com. Written exclusively by dental health care professionals in uncomplicated language, Dear Doctor aims to open the lines of communication between patients and dental professionals by providing patients with information to help them make confident, informed healthcare decisions. Learn more at http://www.DearDoctor.com.