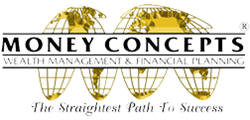 We look forward to welcoming our finalists to the Biltmore Conference in April - an amazing venue to experience. It's where academics meet real world scenarios - where financial professionals judge and network with the future of their industry. ...Competition Organizer, Susan Cappa
Middletown, OH (PRWEB) February 23, 2018
The National Financial Plan Competition is organized through the IARFC for undergraduate students in a curriculum related to Financial Services and sponsored in part by IARFC members and corporate sponsor Money Concepts International. Participants were given a fictional case study of a family with an overview of their financial picture. From that data, teams were asked to produce a financial plan with recommendations for current and future action. The teams advancing to the Finals were selected by the IARFC Board of Directors. "Developing a financial plan is a fundamental piece of our role as Consultant," remarked IARFC Chairman and CEO H. Stephen Bailey, MRFC. "Almost immediately the students realize they can make a difference in people's financial future."
The Finalists proceeding through to Asheville to compete are:

Bonnie Dang and Ashley Nobel from California State University Northridge – Shannah Game, CFP Professor;
Jocelyn Li and Presley Fee from University of Illinois – Dr. Craig Lemoine Professor
Victoria Albanese from Bryant University – Mara Derderian Professor;
The IARFC feels this competition gives students an exercise in real-world practice – that of analyzing a client's situation and critically thinking a course of action. In many cases, professors have used this exercise as part of their curriculum. They also gain experience using an industry popular software, MoneyGuidePro. "With the backdrop of the impressive Biltmore Estate, we welcome these Finalists to a career influencing conference," continues Bailey. "Just from judging the Semi-Finals, I can tell we are in for an exciting and competitive competition."
These live presentations of plans will take place during the IARFC 2018 Biltmore Conference in Asheville, NC. The competition takes place April nce which includes CE presentations, awards banquet with keynote speaker Ric Edelman, ethics program and exhibitors.
Registration to become a judge for the competition and attend the entire conference April 17-19 in Asheville, NC can be found on the IARFC website.