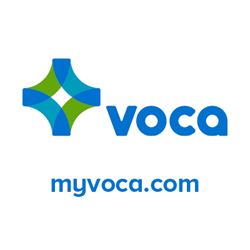 ROCHESTER, Minn. (PRWEB) February 26, 2018
Voca – a national staffing firm based in Rochester, MN – announced today the addition of David Wengender as Sales Director. ""The addition of David to the team is a reflection of Voca's commitment to continued growth and leadership in the industry." said Ray Culver, Vice President, North American Sales.
"I am excited to join the Voca team," comments Wengender. "The opportunity to be a part of a company that has seen such rapid growth and that has a strategic plan in place to not only grow their current verticals, but branch into new verticals is exciting."
Wengender brings over 20 years of sales experience in the finance & accounting vertical and began his career as a CPA with one of the "Big Four" accounting firms. Most recently, Wengender served as Owner at Edge Resources, a specialty firm focusing on national direct hire placement.
"As we move into the next phase of Voca's growth strategy, the addition of someone with David's experience and tenure will help to strengthen our ability to offer leading edge solutions to the marketplace" said Culver.
About Voca: Headquartered in Rochester, MN, Voca is a relationship organization focused on uniting talented individuals with exceptional companies to rediscover the spirit of work. Voca partners with leading public, private, non-profit, and government clients throughout the United States, providing support across diverse verticals including the Healthcare, Professional, Legal, Financial, Creative and Technology fields. For more information on Voca, please visit myvoca.com