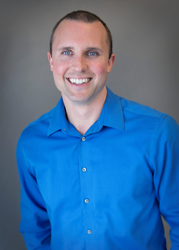 The Five Star Professional award is special as the results are based upon client feedback, which is a true testament to the level of service we provide our clients"
SNOHOMISH, Wash. (PRWEB) February 23, 2018
Five Star Professional is pleased to announce Kenny Zener, Forest Park Insurance Services, Inc, has been chosen as one of Seattle's Five Star Home and Auto Insurance Professionals for 2017.
Five Star Professional partnered with Seattle magazine to recognize a select group of Seattle-area home and auto insurance professionals who provide quality services to their clients. Less than one percent in the area were selected. Kenny Zener, along with other award winners, is featured in a special section of the January issue.
"The Five Star Professional award is special as the results are based upon client feedback, which is a true testament to the level of service we provide our clients," said Kenny Zener of Forest Park Insurance Services, Inc. "Forest Park Insurance is a family owned and operated insurance agency providing quality insurance protection with honest, friendly and reliable service since 1971."
The Five Star Home and Auto Insurance Professional award program is conducted in more than 30 markets throughout North America. Home and auto insurance professionals are measured using an objective, in-depth research methodology with significant focus on customer feedback and overall satisfaction.
"Offering a sense of security when it comes to one's home and other personal assets is invaluable. Being the first contact to recover from the unexpected is an extremely important job. Five Star Home and Auto Insurance Professionals are up to the challenge as evidenced by their high levels of client satisfaction," Dan Zdon, CEO, Five Star Professional.
"We pride ourselves on customer service. Our experienced team will help from issuing your policies all the way through the claim process," said Zener.
See Kenny Zener's Five Star online profile here!
Five Star Professional has been conducting market research to define and promote professional excellence in service professionals since 2003.
Home and auto insurance professionals are awarded based on a thorough research process. Thousands of consumers are contacted to rate their home and auto insurance professional on evaluative criteria including customer service, integrity, communication and overall satisfaction. Beyond a qualifying client evaluation score, professionals are evaluated on objective criteria such as experience, production levels and disciplinary and complaint history.
There is no fee to be considered or awarded. Visit http://www.fivestarprofessional.com for more information.