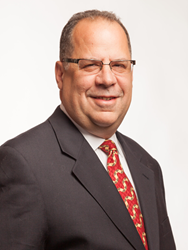 It means so much to me that my clients recognized me for this award. Getting to know my clients andservice them is an honor and pleasure. I deeply appreciate the trust they have in me to be part of one of the most important times in their lives
KENDAL PARK, N.J. (PRWEB) February 25, 2018
Five Star Professional is pleased to announce Joseph Marino, Weichert Realtors, has been chosen as one of New Jersey's Five Star Real Estate Agents for 2018.
Five Star Professional partnered with New Jersey Monthly magazine to identify and showcase an exclusive group of real estate agents who have demonstrated excellence in their field. Less than 1% of
agents in the state received this recognition. Joseph Marino, along with other award winners, will be featured in a special section of the March issue.
"It means so much to me that my clients recognized me for this award. Getting to know my clients and service them is an honor and pleasure. I deeply appreciate the trust they have in me to be part of one of the most important times in their lives," says Joseph Marino of Weichert Realtors.
Five Star Professional has been conducting market research to define and promote professional excellence in service professionals since 2003. The Five Star Real Estate Agent award program is the largest and most widely published real estate agent award program in North America. Agents are measured using an objective, in-depth research methodology with significant focus on customer feedback and overall satisfaction.
"Our list of local Five Star Real Estate Agents can be an invaluable resource for anyone looking to buy or sell a home. These agents are exceptional in their field and their commitment to client satisfaction; and are right in your backyard." – Dan Zdon, CEO, Five Star Professional.
See Joseph Marino's Five Star online profile here!
"I truly appreciate each and every one of you. I always looked forward to our communication during the transaction, from the first time we met to our long-term friendships we established after the closing,"
says Joseph Marino.
Five Star Professional contacts thousands of recent homebuyers to identify award candidates. Phone, mail and online respondents rate their real estate agent on 10 satisfaction criteria. Candidates with a
qualifying client satisfaction rating move on to be evaluated on objective criteria such as experience, production levels and disciplinary and complaint history.
Real estate agents do not pay a fee to be considered or awarded. For more information, visit http://www.fivestarprofessional.com.