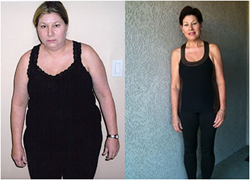 Patients tend to blame themselves for an inability to control their eating. Worse, so do many of their doctors.
LOS ANGELES (PRWEB) March 06, 2018
A February 22 opinion piece in the Montreal Gazette argues that most patients and doctors have incorrect ideas about the efficacy and safety of weight loss procedures, and it's time for that to change. Physician Christopher Labos cites a survey which shows that most U.S. residents have an exaggerated idea of the effectiveness of simple dieting and exercise to defeat obesity – at the same time as they are greatly underestimating the safety and effectiveness of weight loss procedures. Southern California bariatric surgery clinic Dr. Feiz & Associates says that the article is on point in highlighting a potentially deadly lack of knowledge about what is so far the only really effective medical intervention for severe obesity – a genuinely serious illness.
The clinic notes that patients tend to blame themselves for an inability to control their eating. Worse, so do many of their doctors. Those who are not physically limited from exercise often take it up but, while vigorous activity can help to limit the health damage caused by obesity, weight loss is mostly related to dramatically smaller diets. The problems, says Dr. Feiz & Associates, is that patients don't realize that weakness of character is not the primary reason they can't seem to indefinitely limit their food intake long enough to lose weight and keep it off. As Dr. Labos notes, weight loss procedures such as a sleeve gastrectomy appear to have a major impact on the body's production of a still too little known hormone called ghrelin.
The clinic notes that ghrelin is responsible for creating the hungry feelings that spur us to eat. It adds that, over the course of human history, ghrelin has been extremely valuable for spurring people to seek out the food they need to survive and even to overeat somewhat during times of plenty to help ensure that they can survive a sudden food shortage. Of course, in our current situation of plentiful high calorie food, this has become a serious problem for the obese. Dr. Feiz & Associates points out that overweight and obese people appear to produce significantly more ghrelin than others.
Worse, the production of ghrelin tends to increase as individuals start to lose weight. As a result, the vast majority of severely obese people find themselves unable to lose more than a few pounds despite an often enormous level of effort and self-determination; the constant pangs of hungry feelings are simply too much for most people to ignore. The clinic notes that it's vital that those with major weight problems and family doctors and internists treating severely obese patients become educated about the real reasons for the prevalence of obesity…and the very real solution that modern medicine now offers.
Readers who would like to learn more about bariatric procedures are invited to call Dr. Feiz & Associates at (800) 868-5946 or visit its web site at http://www.drfeiz.com/.