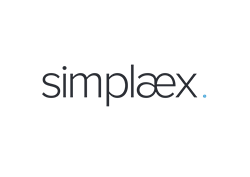 "For Simplaex, GDPR represents a huge opportunity – akin to Tesla with regard to environmental regulations. We intend to take advantage of this new landscape, and lead the charge in this direction." - Jeffry van Ede, Simplaex Co-Founder and CEO
BERLIN (PRWEB) February 26, 2018
Simplaex, the company behind the world's most advanced Artificial Intelligence-powered user classification technology for the programmatic advertising ecosystem, today announced it has closed a follow-on investment, bringing the company's total funding to date to $6M. The round was led by Harbert Management Corporation. The new funds will be used to accelerate development of Simplaex's product offerings and expand the team of developers and data scientists according to Co-Founder and CEO Jeffry van Ede.
The addition of capital comes after a momentous 2017 for Simplaex, which saw revenues increase 3x over 2016 and strong market share worldwide. The company was founded in 2015 by van Ede and Co-Founder & CTO Moti Tal.
"This influx of capital will help us accelerate our goal of being the premier solution in the post GDPR programmatic world," said van Ede. "For Simplaex, GDPR represents a huge opportunity – akin to Tesla with regard to environmental regulations. We intend to take advantage of this new landscape, and lead the charge in this direction."
"Simplaex has demonstrated that their solution is equipped to solve the programmatic consent question in a GDPR world. We are therefore pleased to provide capital in support of the Simplaex team's broader goals as they aim to solve the programmatic problem with their AI technology," said David Bateman, Senior Managing Director, Harbert Management Corporation.
Becoming effective starting May 25, 2018, GDPR is designed to give control back to citizens and residents over their personal data and to simplify the regulatory environment for international businesses by unifying the regulation within the EU. In 2018, brands handling vast amounts of customer data will need to ensure adequate permissions are in place for future marketing contact and removal of such data when requested by the consumer. Recently, Simplaex was certified to be GDPR compliant.
One would argue that in a GDPR world, given that publishers and advertisers need to get consent from each user to employ their personal data to target ads, that this will have wide ramifications across the programmatic ecosystem. Thus far, technology stacks have only helped either publishers or advertisers to 'win' in terms of monetary benefits. But, unless all players that depend on one another win, including the consumer, the programmatic ecosystem will not reach its full potential to be able to compete with Facebook and Google.
Due to these converging factors, Simplaex is developing a proprietary solution for opening up the black box and giving the demand side (advertisers/DSP) and the supply side (SSP and publishers) the same view and deep insight into their audiences. With this new proprietary solution, the supply-side can value its inventory correctly by understanding the relevance of its own audiences while the demand side can now have far more meaningful interactions with these relevant audiences.
van Ede added, "There has been much speculation about the sweeping changes GDPR will bring to the programmatic industry, however, Simplaex is optimistic that GDPR will expedite greater levels of relevance in campaigns. To this end, we believe that through our AI-powered solution we will provide increased relevance to an engaged database, improving the strength of advertising results."
ABOUT SIMPLAEX
Simplaex is the company behind the world's most advanced Artificial Intelligence-powered user classification technology for the programmatic advertising ecosystem. Simplaex's AI platform enables brands and marketing agencies to understand a consumer's digital behavior in real-time to acquire net new customers, retain their most-valued customers, and find new opportunities for monetization. Simplaex is backed by Target Partners, and High-Tech Gründerfonds. Simplaex is headquartered in Berlin. For more information, visit http://www.simplaex.com or follow us on Twitter, Facebook, and LinkedIn.
ABOUT HARBERT EUROPEAN GROWTH CAPITAL
Harbert European Growth Capital ("HEGC"), an investment strategy of alternative asset manager Harbert Management Corporation ("HMC"), lends risk capital to technology and life sciences companies across Europe. HEGC has the ability to support businesses with follow-on reserves and a global network of commercial and investor relationships. Please see http://www.harbert.net for more information.
MEDIA CONTACT:
Allison Meyer
Wise Public Relations for Simplaex
allison(at)wisepublicrelations(dot)com
415-506-9018