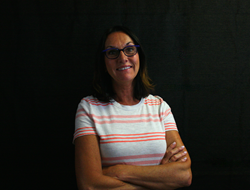 FISHERS, Ind. (PRWEB) February 26, 2018
A timeline was announced today for the seamless transition of leadership for one of Indiana's most successful providers of services for people with disabilities.
Opportunities for Positive Growth, in 2018 celebrating its 20 years of improving the lives of thousands of families across Indiana, will on February 26 formally notify its board that by spring 2019 that Gail and Dan Kahl will have wrapped up turning over leadership to its employees, a move that validates the many Indianapolis Star awards the company has won for creating a nurturing and rewarding workplace.
"We have a great sense of reassurance about this crucial handoff, given that we have had multiple years to plan this succession," said Gail Kahl, who started OPG as a one-person operation based in suburban Indianapolis that has for years been serving people's needs in their homes and in the community.
The Kahls transferred 100% stock ownership via an ESOP to the employees in 2010. Employee ownership of companies is an increasingly relied-on model across the United States. This option, known as ESOPs, has 15 million participants across more than 9,600 companies, according to the National Center for Employee Ownership.
Gail Kahl added that for her and Dan Kahl, her husband and business partner, an ESOP allows them to relish in what "we feel like is our final lap, and we can now enter the easiest year for us."
Dan Kahl said that watching the employee-owned plan become reality at OPG has been gratifying.
"The neat thing is that in these eight years we have risen to 133 employees in the plan (of a 220 employee company)," he said. "That's pretty amazing. That's a very successful level of participation. The employees are now seeing a new benefit to their hard work. This process has been very beneficial for everybody. It's a good plan."
Kristen Palmer has been employed with OPG for 13 years and finds it entirely logical that the Kahls would turn to an ESOP for new ownership.
"I've always felt supported by Dan and Gail," Palmer said. "Gail in particular, she always wanted to know what we needed from her, and then she would do the job that we needed so I and others could provide for the OPG families who counted on our services."
While the Kahls are sure to be missed, Palmer said, she is enthused that her colleagues are taking over, saying, "I am comforted that the Kahls turned to us at this time to run OPG. I would have felt uneasy had they sold the company and you have questions like, 'Who is in charge?' and 'What are they going to do with the company.?' "
Nancy Macaluso of Kokomo has relied on OPG from its very beginnings to make a better life for her 41-year-old son, Marty, who has Down Syndrome and some autistic traits.
Macaluso said that OPG for the past 20 years has allowed Marty to have a degree of independence she never thought possible.
"We had him hospitalized when he was young for mental treatment," she said. "He was a wild man."
But thanks to the consistency brought to Marty's life and finding the right people to care for him, she can declare her son "an emancipated adult" who is working at a preschool doing light maintenance, gaining more hours on the job and new responsibilities.
"As I tell everyone, my first concern is safety," said Macaluso, who retains legal authority over her son's medical and financial affairs. "When you are the parent of a special-needs person, you want them to be safe. And I trust this company so much that I don't need to be involved in the day-to-day stuff."
As Gail Kahl looks back on these past 20 years and the final steps toward employee ownership for OPG, she said, "I cherish the long relationships we've had with people, their family members and their extended family members and joined in their celebrations. And then fold into that all the employees who have joined OPG since I began the company.
"I don't know what could be more rewarding as we celebrate our 20th anniversary this year than to sit back and remember all the different successes the families and OPG's employees have been had and will continue to experience for years to come."
About Opportunities for Positive Growth
Opportunities for Positive Growth, Inc. is a human services agency whose mission is to inspire people in the pursuit of a rewarding life. Through self-directed services, behavior supports, employment services and music therapy, Opportunities for Positive Growth focuses on a person's skill development to improve his or her quality of life. Opportunities for Positive Growth serves more than 1000 individuals and their families in Indianapolis, Lafayette, Kokomo, Ft Wayne, Marion, Merrillville and the surrounding communities. OPG, Inc. is nationally accredited by the Council on Quality and Leadership at the highest level being Person-Centered Excellence with Distinction. As a national leader in Shared Values defined that people who receive OPG's services determine the design of the supports and how best to use resources. Our culture is one of collaboration, excellence and innovation. It has been chosen by The Indianapolis Star as a Top Work Place in 2009, 2010, 2011,2012,2013,2014,2015 and 2017. For more information go to http://www.opgrowth.com/
###