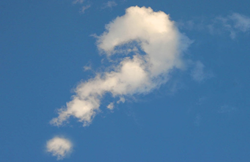 In your opinion, what is the world's greatest challenge, and how does it affect your local community and/or the world? What are the ethical issues involved and how can we work together to overcome this problem?
(PRWEB) February 27, 2018
Carnegie Council for Ethics in International Affairs is delighted to announce the winners of its 2017 International Student/Teacher Essay Contest.
To read these essays, go to: https://www.carnegiecouncil.org/news/announcements/2018-02-23-winners-of-the-2017-international-student-teacher-essay-contest-on-the-worlds-greatest-ethical-challenge
ESSAY TOPIC: "In your opinion, what is the greatest ethical challenge facing the world today?"
The five winning essays address sexual exploitation, geoengineering, artificial intelligence, genetic engineering, and the universal right to education. (There were no winners in the graduate/teacher category this year.)
Many thanks to all of those who submitted essays. The Council received entries from 31 countries: Algeria, Bangladesh, Bosnia and Herzegovina, Bulgaria, Cameroon, Canada, China, Ghana, Greece, India, Indonesia, Israel, Japan, Kenya, Nigeria, Oman, Pakistan, the Philippines, the Republic of Korea, Russia, Serbia, Singapore, Somalia, Sri Lanka, Tanzania, Turkey, Ukraine, the United Kingdom, the United States, Uzbekistan, and Zimbabwe.
And the winners are:
HIGH SCHOOL
First Prize
Sexual Exploitation: The Dynamics of Gender and Power
Katherine Yoon, age 16, Yongsan International School of Seoul (YISS), South Korea
Second Prize
International Regulation of Genetic Engineering: Ethical Considerations in the 21st Century
Soo Hyun Kim, age 18, St. Paul's School, New Hampshire, USA
Third Prize
Education: A Last Chance
Andrew Sunghyun Yoon, age 15, Seoul International School (SIS), South Korea
UNDERGRADUATE
Joint First Prize
Errors of Omission, Commission, and Emission: Moral Culpability in Climate Change and Considerations of Solar Radiation Management
Katherine Culbertson, age 21, Harvard College, Massachusetts, USA
Joint First Prize
Artificial Intelligence's Ethical Challenges
Lily Zacharias, age 21, Bard College, New York, USA
ABOUT CARNEGIE COUNCIL
Founded by Andrew Carnegie in 1914, Carnegie Council for Ethics in International Affairs is an educational, nonprofit, nonpartisan organization that produces lectures, publications, and multimedia materials on the ethical challenges of living in a globalized world. Go to http://www.carnegiecouncil.org.