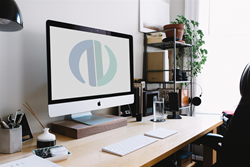 We have an outstanding team of over 100 people including in-house designers, content curators, and software engineers to service client requirements.
NASHVILLE (PRWEB) February 27, 2018
Change within the online learning industry is fast and furious. From the adoption of cloud-based software to the advancement of tablets and massive online courses, it's challenging to keep up with all the new eLearning innovations.
Consider the following:

As a technology firm, DevDigital began following e-learning trends several years ago and decided to join the community of early adopters. Since then, the Nashville firm has supported the development of many public and private LMS platforms for clients around the country and demand continues to grow. Recently, DevDigital was chosen as one of the top ten LMS providers by Education Technology Insights magazine.
Reaching 45,000 qualified subscribers in the U.S., Education Technology Insights offers a comprehensive understanding of the latest innovations and technologies in the Education Industry. Using a peer learning approach, Education Technology Insights highlights the education industry's latest trends and technologies. They bring forth the ideas and unique offerings of market leaders to assist education experts.
Education Technology Insights publishes an annual edition on Learning Management Systems. In this year's edition, they present the "Top 10 LMS Solution Providers 2018" and DevDigital was selected as one of the ten.
Peter Marcum, CEO of DevDigital said, "We are honored to make the list. Technological developments around LMS platforms are evolving rapidly and making the experience for students, teachers, and administrators more effective than ever before. While there isn't one platform that fits all the requirements of all users, all the platforms allow for customization and that is where we add the most value. That's why this is one of our fastest growing divisions. We are honored to make the list and be noted for our work in this growing field."