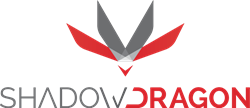 With Phantom and SocialNet together investigators ...can turn forensic dead ends into actionable intelligence by identifying the people or groups around an artifact for context and for evidence.
CHEYENNE, Wyo. (PRWEB) March 14, 2018
ShadowDragon, a U.S.-based cyber threat intelligence solutions company, today announced that its SocialNet App is the first Social Media Forensics & OSINT mapping app available on the community-powered platform. SocialNet allows users to uncover identities, correlations, networks of associates, and available geographical information in minutes.
"Social Media can reveal pivotal information about a cyber adversary, associates and their lifestyles, providing clues that can attribute attacks and enable a more targeted strategy for risk analysis and business intelligence," said Daniel Clemens, Founder and Chief Innovation Officer of ShadowDragon. "Often, cyber investigators need to investigate social media manually, outside of an automated workflow. With Phantom and SocialNet together, investigators can automate this task within an investigative process to make intelligence actionable by identifying the people or groups around an artifact for context and for evidence. The repeatability the partnership enables is paramount."
"We are excited to partner with ShadowDragon to introduce a leading social media investigation app to the Phantom platform," said Rich Hlavka, Vice President of Business Development for Phantom. "ShadowDragon adds value for our customers by enabling them to leverage social media forensics, often expanding upon dead-end clues to clear a potential path to attribution."
The ShadowDragon SocialNet App enables users to uncover identities, emails and aliases associated with investigations into:
· Phishing
· IOC
· Incident response
· Insider threats
· Data Breaches
Users can incorporate queries and email lookups against the SocialNet service within Phantom Playbooks, or as ad-hoc actions within Phantom Mission Control™, to speed up forensic and investigation workflows.
According to Phantom, the platform automates and orchestrates key stages of security operations and can deliver dramatic increases in productivity and effectiveness. With more than 200 security apps, it allows users to create their own security automation techniques and "playbooks."
"We are honored that Phantom added SocialNet," Clemens continued. "Phantom was recognized as the most innovative company at the 2016 RSA and is the first company to provide an open, extensible, community-powered security automation and orchestration platform. Presence on Phantom will introduce ShadowDragon and SocialNet to new audiences of highly interested security professionals, who understand the value of real, actionable insight into bad actors on Social Media platforms."
About ShadowDragon
ShadowDragon architects cyber intelligence solutions that enable organizations to detect, stop and attribute the actions of malicious actors in the physical or digital world. These solutions monitor and analyze threat data from partner and proprietary databases, as well as hundreds of sources on the internet and the dark web. ShadowDragon is a privately-owned company located in the United States. For more information visit http://www.shadowdragon.io