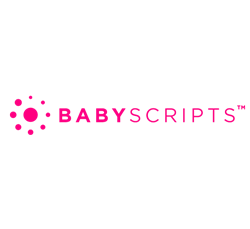 WASHINGTON (PRWEB) February 27, 2018
Babyscripts, the first mobile, clinical tool to allow OB/GYNs to remotely monitor their pregnant patients' progress and health, which makes access to pregnancy care easier for patients and more efficient for providers, is hosting its annual thought leadership summit to bring together OBGYNs from around the country to discuss incorporating precision medicine and technology into traditional obstetrics care. At the Future of Obstetrics Summit, leaders in obstetrics, patient care, remote patient monitoring, and innovation will explore the challenges medical experts face in providing precision care to pregnant mothers, discuss what providers can do to improve care using technology, and look at ways Health Systems have partnered with Babyscripts to align with practice goals.
Medical practices face unprecedented decisions today, about how quickly to adopt new technology, whether that technology will benefit their practice and how technology actually improves patient care, and to validate the data that can back up these assertions. The conference will provide the latest information about the rapidly changing field of precision medicine as it relates to obstetrics, with sessions focused on Hypertension and Diabetes Management in Pregnancy, Engaging the Medicaid Population, and Innovation in Healthcare.
As Maternal Mortality in the United States continues to rise, it is clear that technology solutions that can support maternal health are important and needed. Babyscripts hopes to contribute to the improvement in maternal health in the United States by prompting these discussions between the medical providers of care, innovation leaders who are looking to push healthcare forward faster, and the technology companies who develop solutions.
The Future of Obstetrics Summit will take place at Gather Venues in Austin, TX on April 26th, the day before the opening session of the American College of Obstetrics and Gynecology (ACOG)'s Annual Meeting, also in Austin, TX.
Speakers include Neel Shah, MD, Assistant Professor of Obstetrics, Gynecology and Reproductive Biology at Harvard Medical School, and Director of the Delivery Decisions Initiative at Harvard's Ariadne Labs, Sean Blackwell, MD, President of SMFM and Chair of OB/GYN at UTHealth, Lauren Demosthenes, MD, Medical Director of High Value Care and Innovation at Greenville Health System, Saju Joy, MD, VP and Chief Medical Officer, Carolinas Healthcare – Pineville, Mark Woodland, MD, Chair of Obstetrics and Gynecology at Tower Health, Loral Patchen, PhD, CNM, Medical Director at the Midwives of MedStar, Katy Mahraj, Director of Innovation, Women's Health at Penn Medicine, and Ashley Simmons, Director of Innovation Development at Florida Hospital.
The conference is by invitation only. Members of the media who wish to attend or who would like to interview participants may contact Stacy Callahan, Vice President with Astonish Media Group, 917-972-1101 or stacy@astonishmediagroup.com.
Babyscripts is a virtual care platform created for obstetrics that allows OBGYNs to deliver better prenatal care. The platform is powered by a suite of mobile apps that drive better patient decision making, internet-connected devices for remote monitoring, and a host of population health tools to give providers access to patient data in real time. When using these tools, patients experience increased engagement and satisfaction, while OBGYNs are able to identify patient risk more quickly, improve clinic workflow, and see more patients.