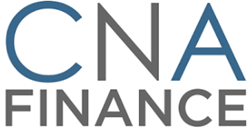 CORAL SPRINGS, Fla. (PRWEB) February 28, 2018
CNA Finance announced today that it has initiated research coverage on Leafbuyer. Leafbuyer is a technology company that is making a revolutionary change in the Cannabis industry.
In his full report, Kenny Soulstring, Chief Strategic Analyst at CNA Finance compares Leafbuyer to Orbitz, Hotwire, and more, pointing to the potential profitability of their network. With more than 700,000 monthly users, Leafbuyer is quickly becoming the go-to source for local information in the medical and recreation marijuana space. In a statement, Soustring had the following to offer:
"Leafbuyer is perfectly positioned to capitalize on all aspects of the budding cannabis industry and allows users to find deals, jobs, and strain information in a comprehensive and single platform. The company has a unique offering that addresses a widespread marketing problem within the industry and is working to expand their offerings to meet the needs of an exponentially growing client base. And, with rumors of large conglomerates sniffing around for opportunities in the sector the timing for finding these right investment opportunities is more pressing than ever."
Read Kenny Soulstring's full analysis at CNA Finance.