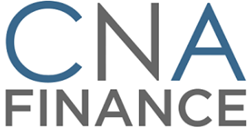 CORAL SPRINGS, Fla. (PRWEB) March 07, 2018
CNA Finance announced that it has initiated research coverage on Vegalab. Vegalab is a chemicals company that takes a differentiated approach to the production of fertilizers, pesticides and more.
As consumers start to see more value in healthy alternatives to GMOs, Vegalab is capitalizing on this revolutionary change in how we see food. The company focuses on a strategy of offering products that will not harm consumers or the environment, becoming a reliable supplier of biological pesticides, natural fertilizers, and specialty biological agents that are highly effective against targeted organisms.
As a result of this strategy, CNA Finance Chief Strategic Analyst sees Vegalab as an emerging opportunity. In fact, Soulstring recently had the following to offer:
"Taking the current market position into consideration, along with the fact that the organic foods market is growing faster than most farmers expected, the need for safe, effective, and alternative products to the current offering of synthetically produced products has never been higher.
Farmers can't serve an organic market while at the same time using synthetic pesticides. With millions of dollars to be made, along with the potential for family farms to win or lose the race to meet the changing consumer demands, a decision to use products like the ones offered by Vegalab not only makes financial sense, but it can create a wealth of opportunity for themselves as well. Although Vegalab is not yet the most significant player in the organic pesticide sector, they are well on their way to becoming one. Hence, from an investment perspective, the opportunity to invest at current levels based on the contracts already booked for 2018 may offer an enticing risk/reward profile to the upside for investors."
To read Mr. Soulstring's full research report surrounding Vegalab, click here!