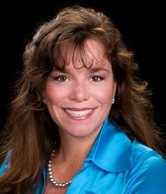 I want to help someone achieve what they dream about each time I meet them.
SANIBEL, Fla. (PRWEB) February 28, 2018
With an average temperature of a perfect 82 degrees in the winter season, lush tropical surroundings on all sides, fluffy warm sand beaches, one of the lowest crime rates in the country, and some of the most world-renowned shelling; an island paradise awaits those who call themselves residents and visitors of Sanibel Island and Captiva Island. The above attributes come at a price for real estate on Sanibel Island in an already tight market as there is little land left to develop. This makes great real estate agents hard to find, and great real estate agents even harder to find when selecting which home you want to purchase.
"In this market, the response we have had is incredible from so many great customers. It really comes down to our customer centric model. We treat our customers right and they treat us right", states Phaidra McDermott, who is one of Sanibel and Captiva Islands premiere real estate agents. She is coming off a record year in the real estate business with Kingfisher Realty. Phaidra is a local islander. She grew up on the island, which is a rare trait by nature as many will know. "The island is a small place, and it has a hometown feel. It is a wonderful place to be and live, and I have enjoyed every minute I have lived here. Since I have been here for so long, I can tell every home buyer about the weather trends, what part of the island gets the best part of the sun or shade when and where, and what homes have what history before purchasing. I have most likely sold a home by that builder, or my family has been in that particular home." Phaidra attributes this type of success not only to her customers and how they think in terms of the market but also to working as a team.
"I think that real estate agents and clients have to work together on Sanibel Island and Captiva Island. We are working together on someone's dream home, and I understand that. I want to help someone achieve what they dream about each time I meet them. I love my job and it is what I have always loved doing."
Phaidra's overall passion and enthusiasm of working with clients have not just resonated with the community, but generated some significant sales numbers as well. She and her team have had an increase of over 150% in sales from last year. To get in touch with Phaidra, you can visit her on her website at http://www.sanibelrealestate.net or call her office at 239-898-3778.
About Kingfisher Realty:
Kingfisher Realty is a customer centric based organization that is partnered with Kingfisher Vacations. Kingfisher Realty is the premiere Sanibel Island and Captiva Island Realtor. Specializing in giving the customer exactly what they would like with the best effort, Kingfisher Realty exceeds expectations every time. In partnership with Kingfisher Vacations, Kingfisher Realty allows customers to choose if they would like to start making money off their initial investments and become a vacation destination.
Contact:
Kate Stone, Media Relations
Kate(at)gokingfisher(dot)com
(239) 898-3778