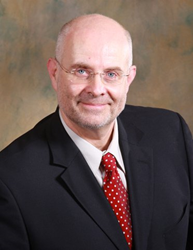 Hurst, Texas (PRWEB) March 07, 2018
In an effort to offer its brand of minimally invasive spine surgery to its Texas patients, Physician Partners of America (PPOA) announces its partnership with world-renowned neurosurgeon Stefan Pribil, M.D. He is now treating patients with various techniques, including laser-assisted, minimally invasive spine procedures, in the PPOA Pain Relief Group clinic at 1717 Precinct Line Road, Suite No. 204, Hurst, TX, 76054.
Dr. Pribil is a pioneer in cervical (neck) disc replacement. This revolutionary procedure is a minimally invasive alternative to traditional ACDF (anterior cervical discectomy fusion) surgery. His advanced technique allows a patient far more range of motion in the neck than is possible with a fusion procedure.
He also specializes in stem cell and biologics for neuroregeneration, minimally invasive spinal reconstruction, laser-assisted spine procedures, spinal implants and spinal augmentation, and he has contributed to many scholarly publications related to neurological surgery.
Dr. Pribil earned his medical degree at the State University of New York at Buffalo School of Medicine and Biomedical Sciences. He completed his internship and residency in neurological surgery at the University of North Carolina Hospitals, University of North Carolina at Chapel Hill, and also served as chief resident. Board Certified in neurological surgery. He is a Fellow of the American Association of Neurological Surgeons.
Dr. Pribil joins PPOA after more than 20 years in private practice, most recently as medical director of Atlantic Coast Brain and Spine Institute in Kissimmee, FL. A native of Bratislava, Slovak Republic, he speaks English, Czech and Slovak.
Prospective patients may call 844-510-PAIN (7246) for appointments during Dr. Pribil's clinic days of Mondays, Tuesdays and Wednesdays. Same-day appointments are available. The fax number is (817) 796-2900.
About Physician Partners of America:
Headquartered in Tampa, Fla., Physician Partners of America (PPOA) is a fast-growing national healthcare company that manages a wide range of medical practices. These include interventional pain management, spinal procedures, orthopedics, psychology, personal injury, intraoperative neuromonitoring, Workers' Compensation, and AAAHC-accredited ambulatory surgery centers and procedure suites.
Its ancillary division includes imaging, medical supply distributorship, pharmacies, a COLA-accredited high-complexity quantitative toxicology lab and a COLA-accredited pharmacogenomics lab.
PPOA was founded in 2013, on the idea of strengthening the doctor-patient relationship and improving patient outcomes by acquiring medical practices and employing partner physicians so they can focus solely on the practice of medicine. The company and its affiliates share a common vision of ensuring the safety and well-being of patients, and providing alternative treatments in the national struggle against opioid abuse. For more information, visit http://www.physicianpartnersofamerica.com.