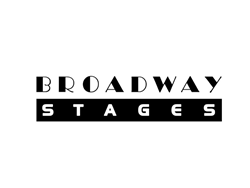 NEW YORK (PRWEB) February 28, 2018
Broadway Stages, one of the largest full-service TV and film production companies outside of Hollywood, has announced its support for Bill 0445-2018 proposed by Brooklyn Councilman Chaim Deutsch, which aims to eliminate alternate side parking regulations within two hundred feet of TV/film shoots on New York City streets. The bill would also suspend alternate side parking wherever else the filming will result in loss of alternate side parking spaces, or spaces with no restrictions.
Gina Argento, CEO of Broadway Stages, said, "One of my greatest passions is giving back to our local communities and local small businesses; creating real, hyper-local economic stimulus through our productions. That being said, I aim to also be attentive to ongoing community issues and possible impacts being made by our productions. I care about the community, which means hearing and then addressing their concerns, and trying to propose and support smart legislation, which is rooted in common sense and practical terms."
Argento said, "I am a proud member of Brooklyn Community Board 1's Transportation Committee, and I attend almost every meeting to get real feedback from the community residents. As such, I and Broadway Stages are in support of Councilman Deutsch's proposed legislation to eliminate alternate side parking around permitted TV/film locations on city streets. I feel that it is important to find logical solutions that benefit both the residents of the neighborhoods and our productions, which generate tax revenue for NYC, and create local jobs and economic impact on a large and small scale."
Councilman Chaim Deutsch said, "Lack of available parking spots is immensely frustrating, and affects drivers across the five boroughs. The problem is only exacerbated when film crews must temporarily remove spots during a shoot, particularly when alternate side regulations are also in effect. Intro 445 seeks to mitigate the impact that a film shoot has on a community by suspending alternate side regulations during a film shoot, thereby returning some of the unavailable parking spots to the residents of the affected neighborhood. I'm looking forward to working closely with all stakeholders to advance this legislation and pass it into law in the New York City Council."
Councilman Deutsch's proposed legislation calls for the Department of Transportation to suspend alternate side parking rules on blocks within close proximity to filming locations, and would require notice to be posted before the suspension. Additional information about the proposed bill can be found here: http://legistar.council.nyc.gov/LegislationDetail.aspx?ID=3343747&GUID=832CCC30-F4FD-4F44-82D8-F74B5D91ED5D&Options=ID%7CText%7C&Search=0445-2018
About Broadway Stages:
Broadway Stages is one of New York's largest growing full-service film, television production company. They have been an integral part of New York City for over 30 years. Broadway Stages and its clients have employed thousands of people and have created hundreds of local jobs. Broadway Stages is equipped to handle every conceivable size, style, and type of production, whether for film, television, music or commercial studio photography. Broadway Stages has over 40 sound stages in three of New York City's 5 boroughs.
Media Inquiries: Warren Cohn warren(at)heraldpr(dot)com